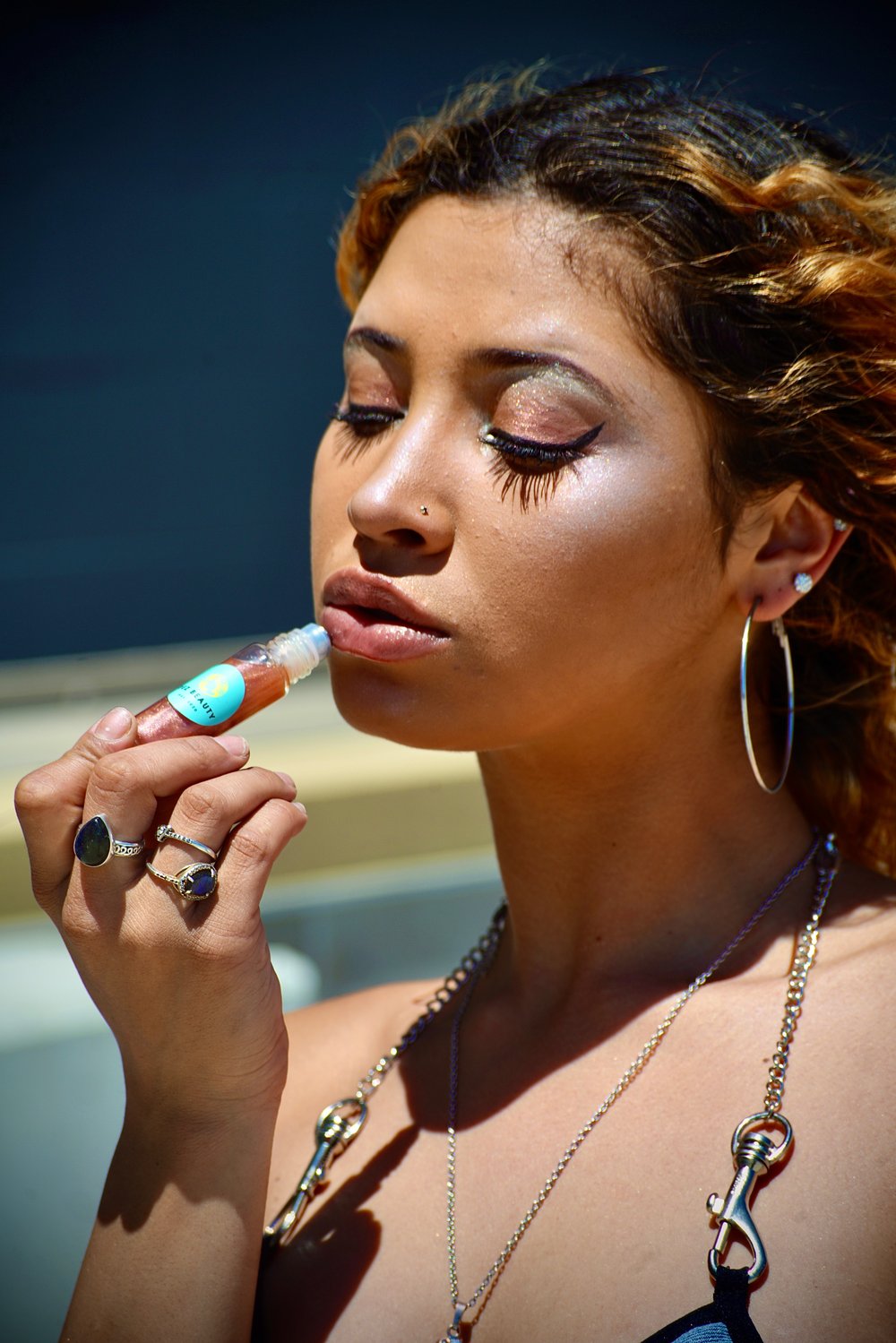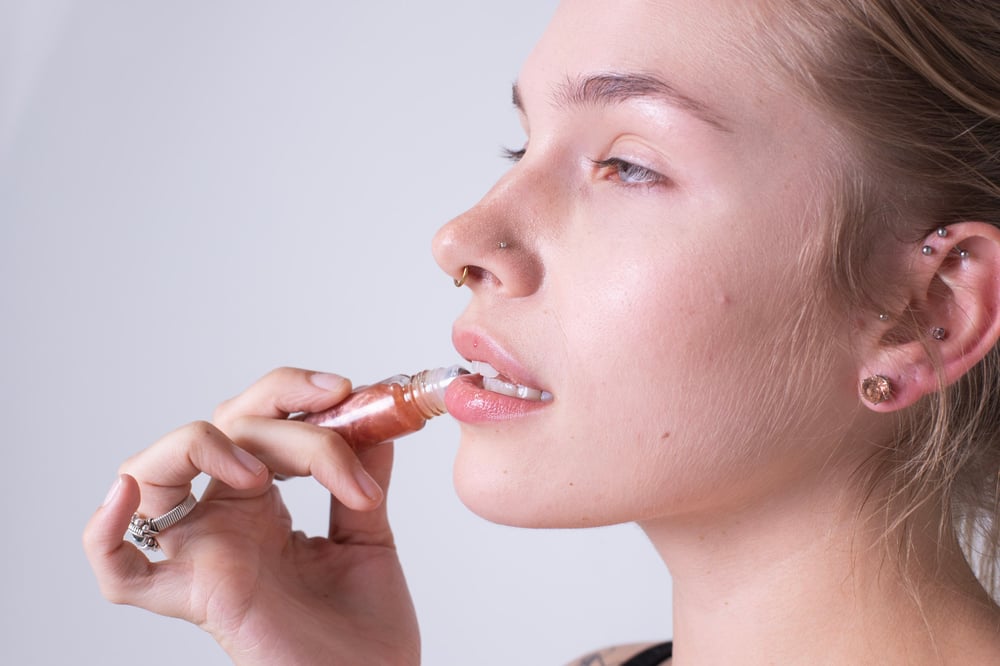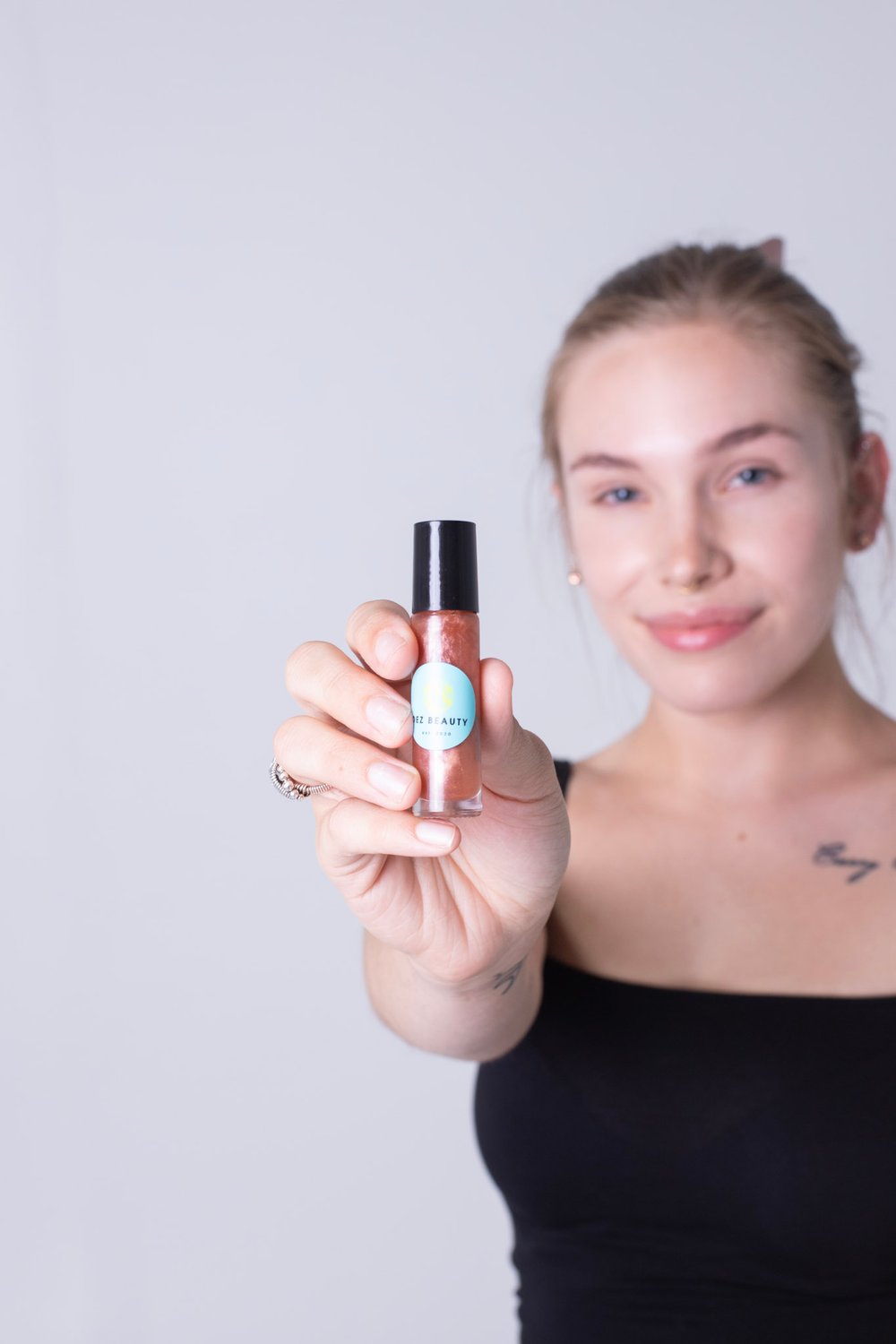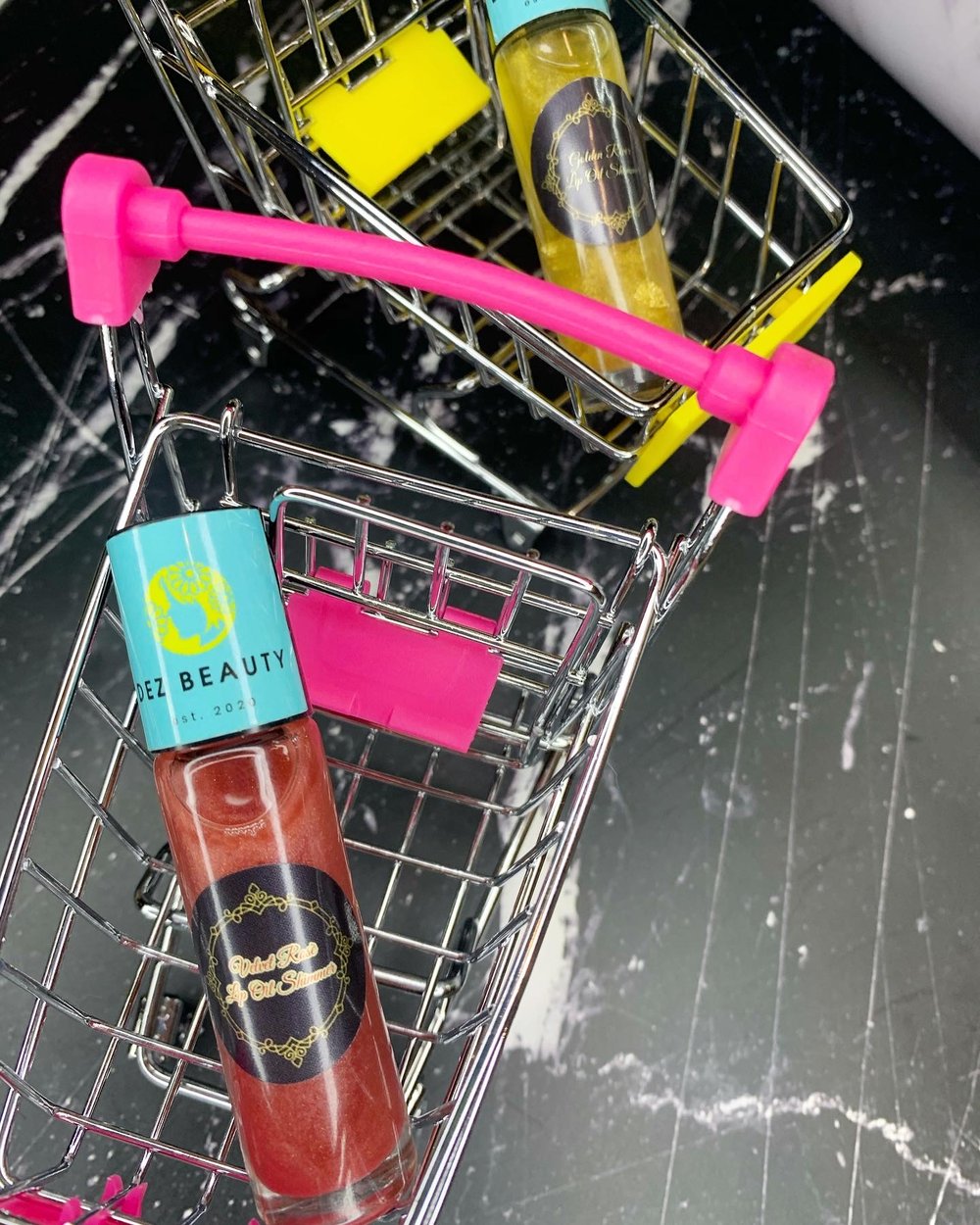 Our new Velvet Rosè shimmer is infused with real rose petals & all organic ingredients...
This will leave a beautiful rose gold shimmer on the lips + smells like lemons & sage 🍋
All of Dez Beauty's lip oils will heal dry, cracked & blemished lips . Our recipe is made just right for conditioning the lips without being to oily. Need some extra hydration/shine? This lip oil is just for you ❕
Try any of our lips oils ( Located in the "Lip Care" section) & your lips will thank you later 👄
Shake well before use.
Ingredients- grape seed oil, hemp oil, coconut oil, lemon & rosemary essential oil, Pink/gold shimmer pigments & real rose petals