RECOVERY GARDEN BATH SALT SOAK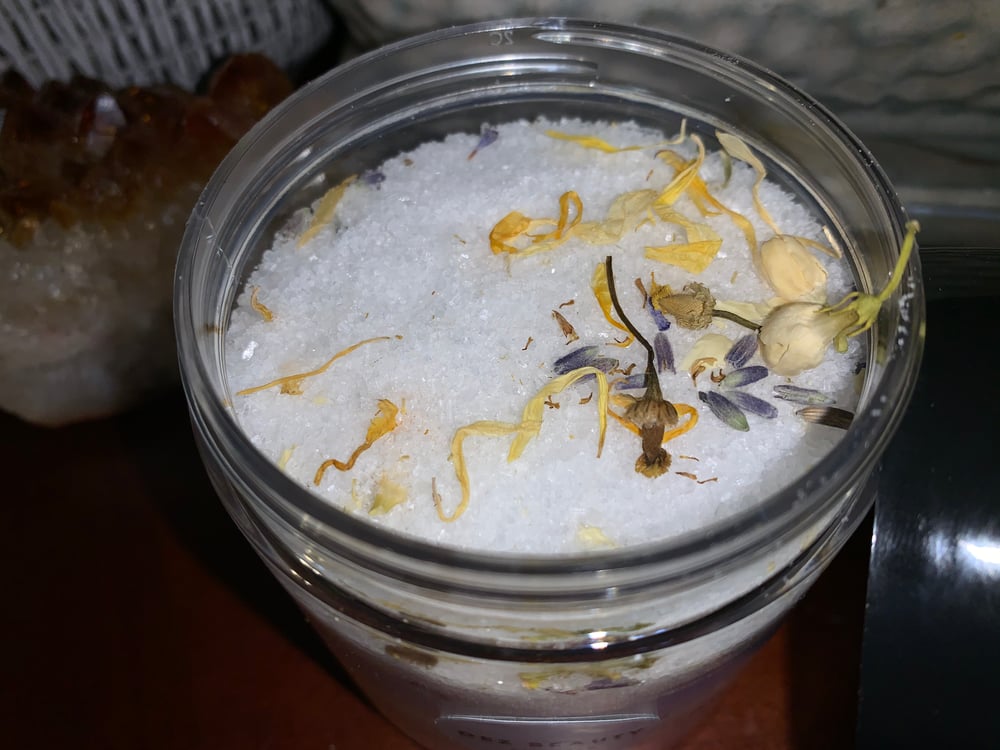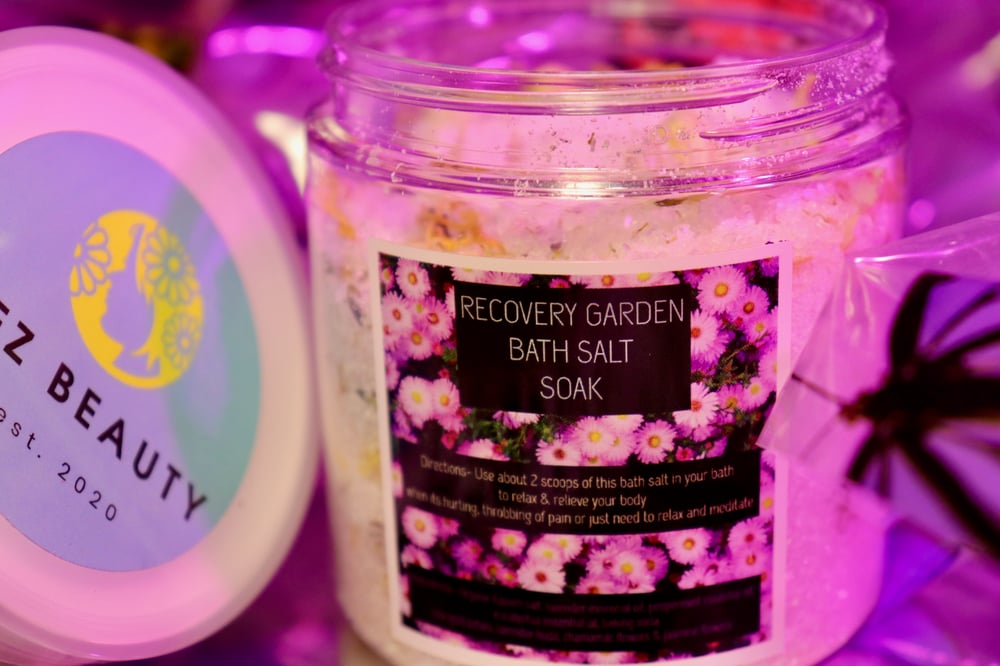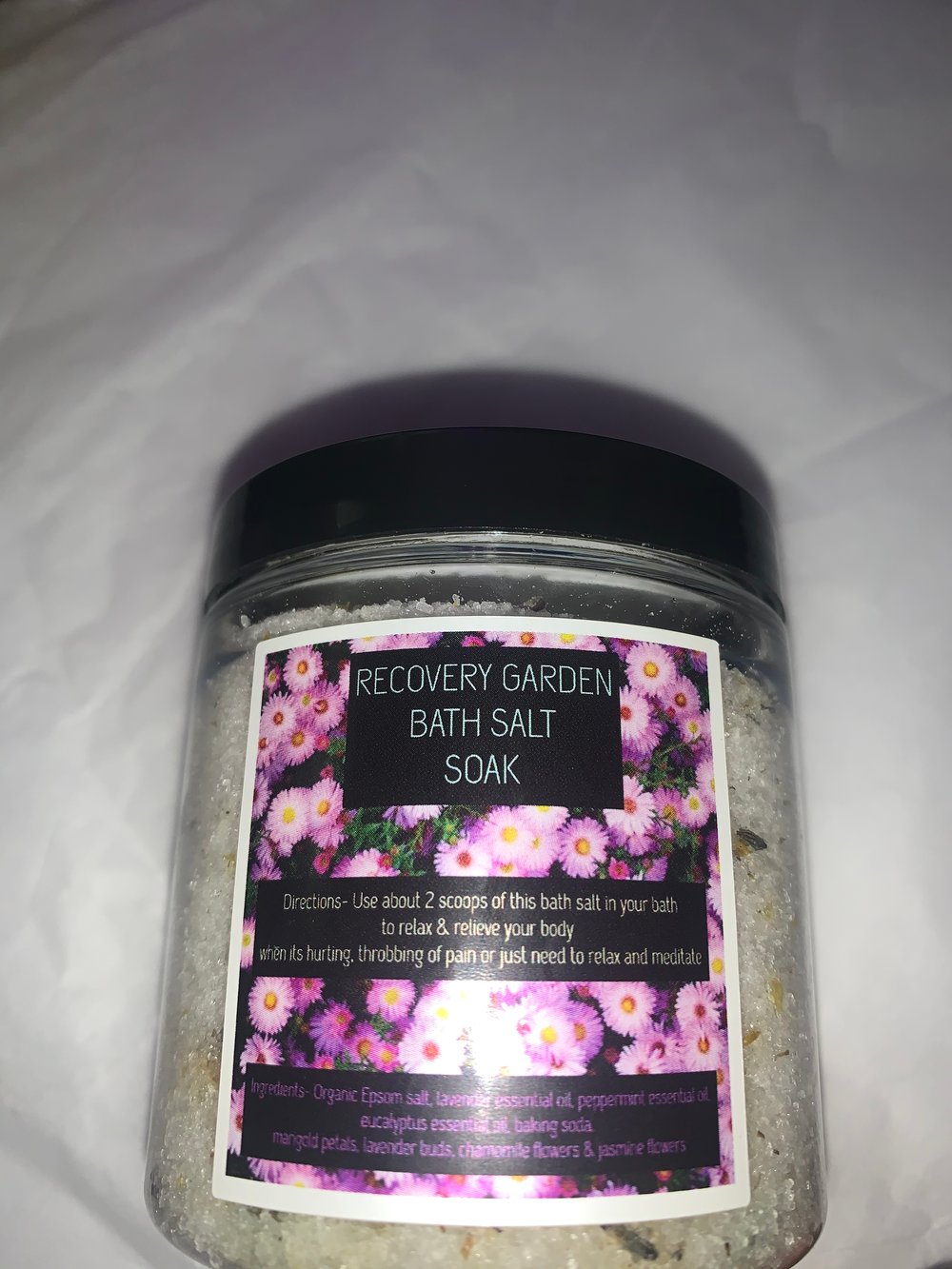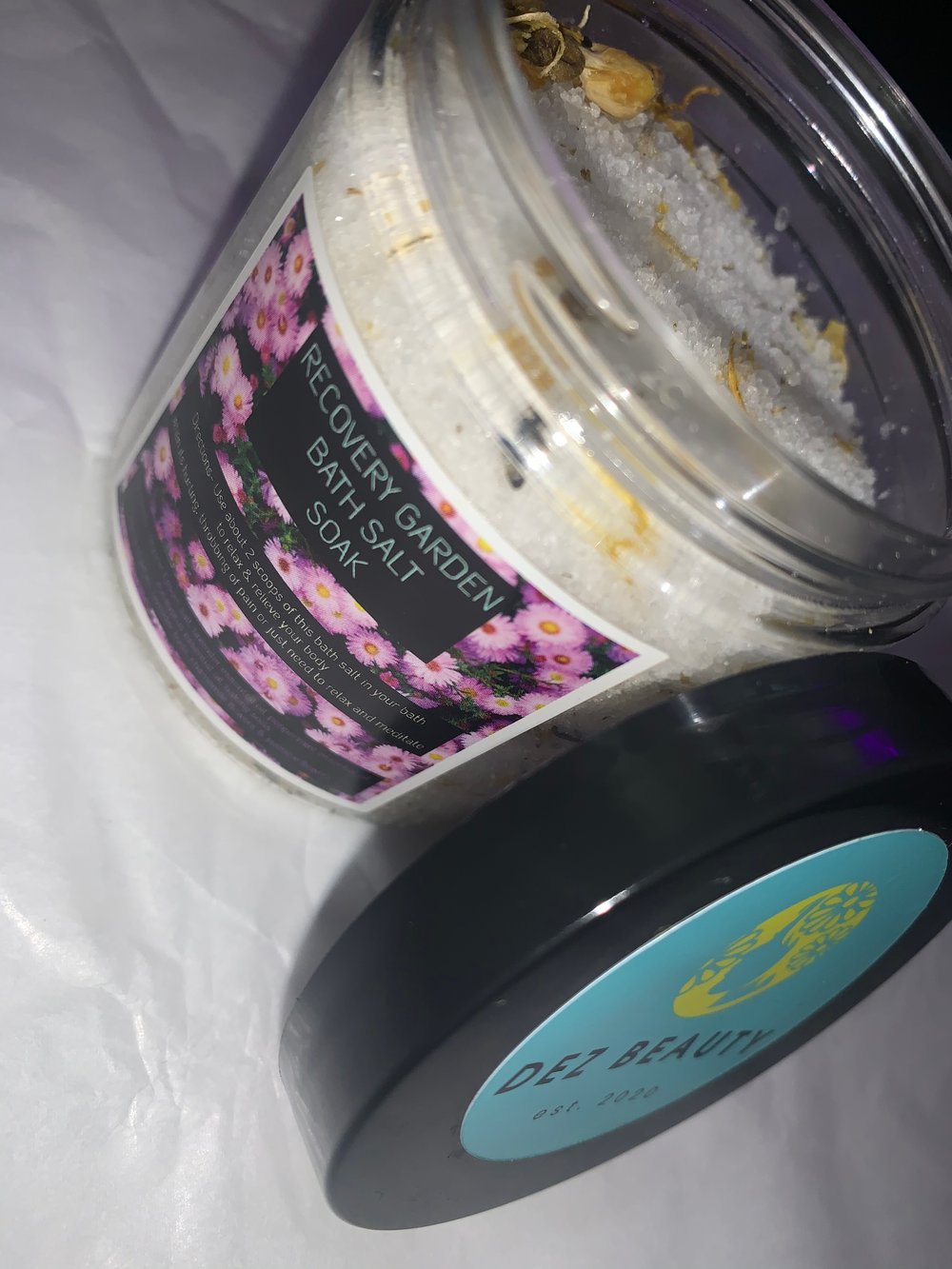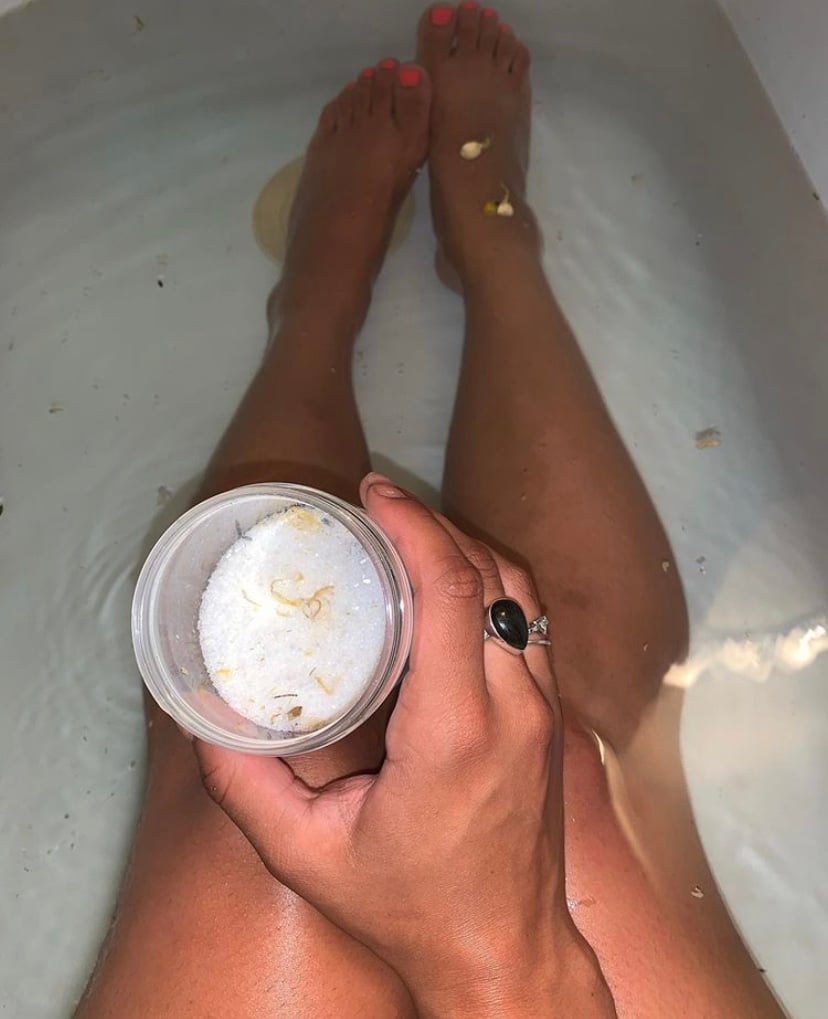 This baby will be YOUR BEST FRIEND after a long day of work, working out or just when your body needs some lovin‼️🤍✨
Use about 2 scoops of this bath salt in your bath to relax & relieve your body when its hurting, throbbing of pain or just need to relax and meditate 🌈
This is perfect for your body. It helps relieve away any ongoing pain.
🌹BENEFITS:
*The ingredients help Support skin healing, Contains natural antiseptic/anti-inflammatory properties, Comprises pre-cursors to the production of antioxidant Vitamin A & Reduces eye infections and protects from UV and oxidative damage.
*Prevents Stomach Cramps.
May Help Improve Sleep. ...
Could Help Treat Skin Blemishes. ...
Offers a Natural Remedy for Pain. ...
Lessens Menopausal Hot Flashes. ...
Help Combat Fungus Growth. ...
🌱Flowers infused...
*Jasmine FLOWERS are a plant. The flower is used to make medicine. Jasmine has been used for liver disease (hepatitis), liver pain due to cirrhosis, and abdominal pain due to severe dysentery. It is also used to cause relaxation (as a sedative), to heighten sexual desire (as an aphrodisiac), and in cancer treatment.
*Marigold Petals oil has antifungal, anti-inflammatory, and antibacterial properties that might make it useful in healing wounds, soothing eczema, and relieving diaper rash
*Lavender Buds ( Imported from France ) help fight bacteria and to clean out your pores. With the aid of anti-inflammatory properties, lavender will help to calm skin and reduce the swelling that can accompany acne and other irritations.
*Chamomile flowers help fade spots, eliminate acne scars and fight breakouts, if used topically, due to its anti-inflammatory and antiseptic properties. Chamomile flowers is a powerhouse of antioxidants and protects the skin from free-radical damage.
Ingredients- Organic Epsom salt, lavender essential oil, peppermint essential oil, eucalyptus essential oil, marigold petals, lavender buds, chamomile flowers & jasmine flowers