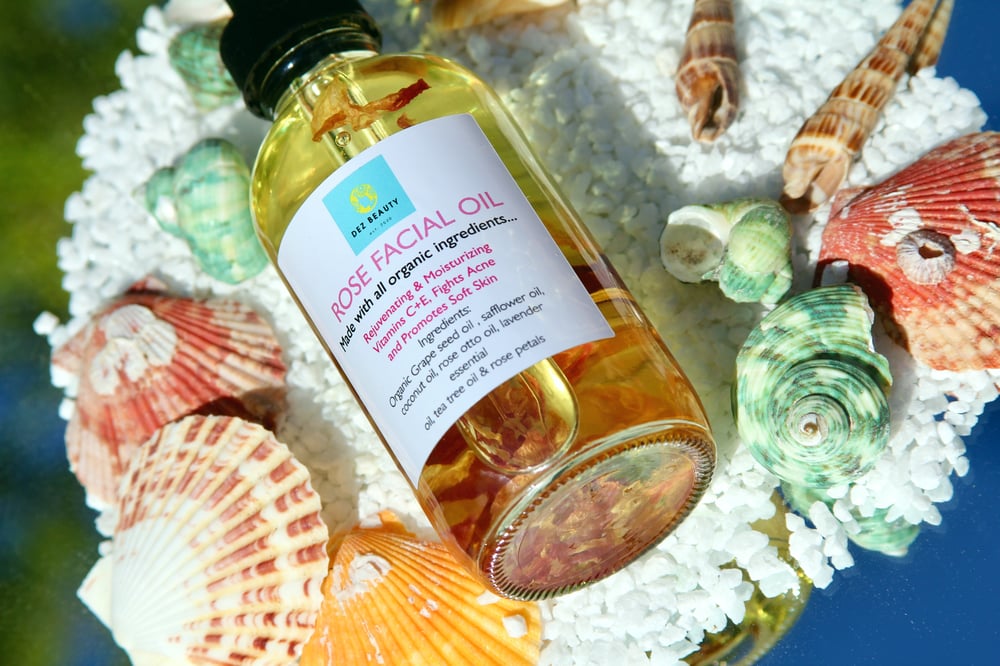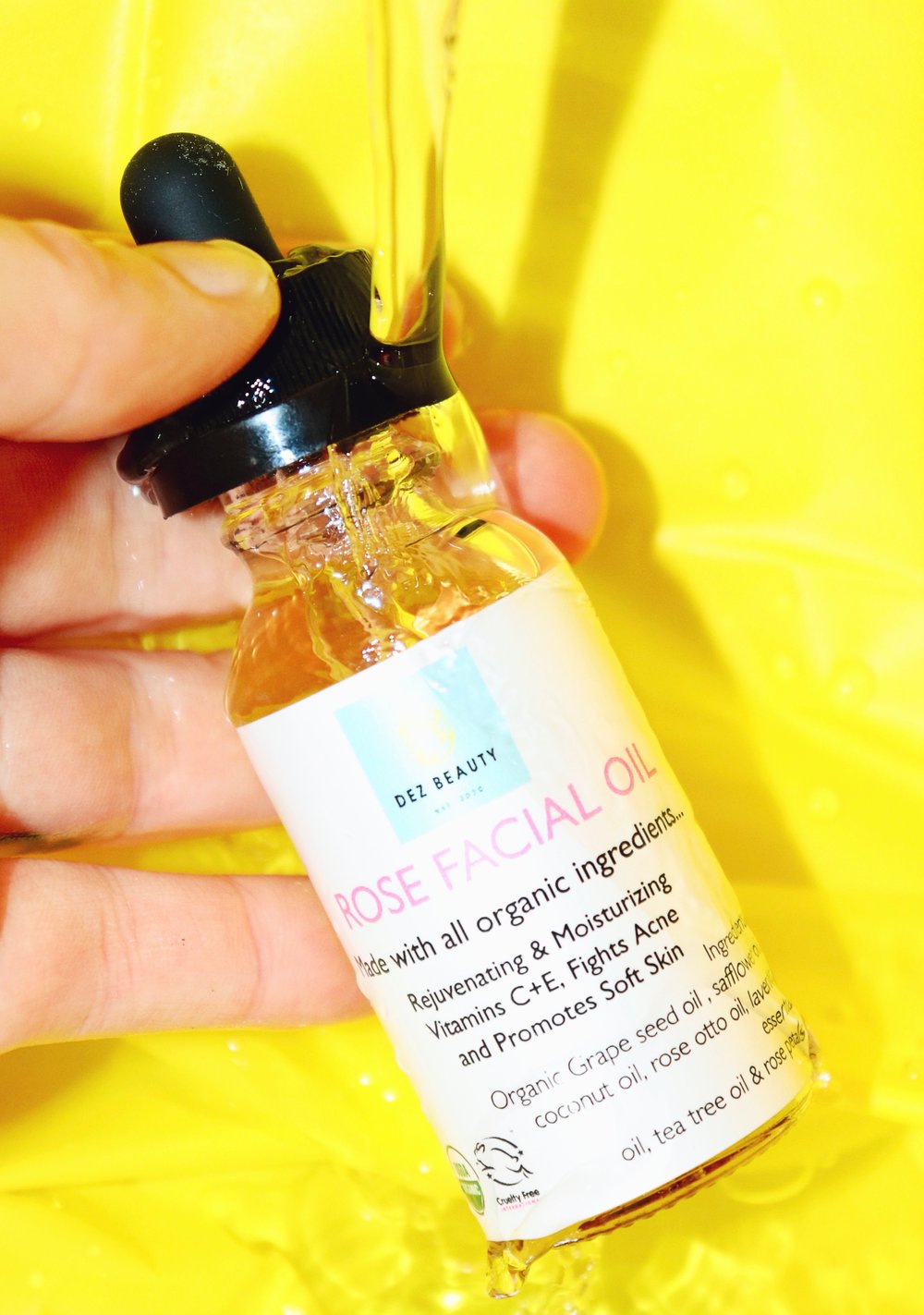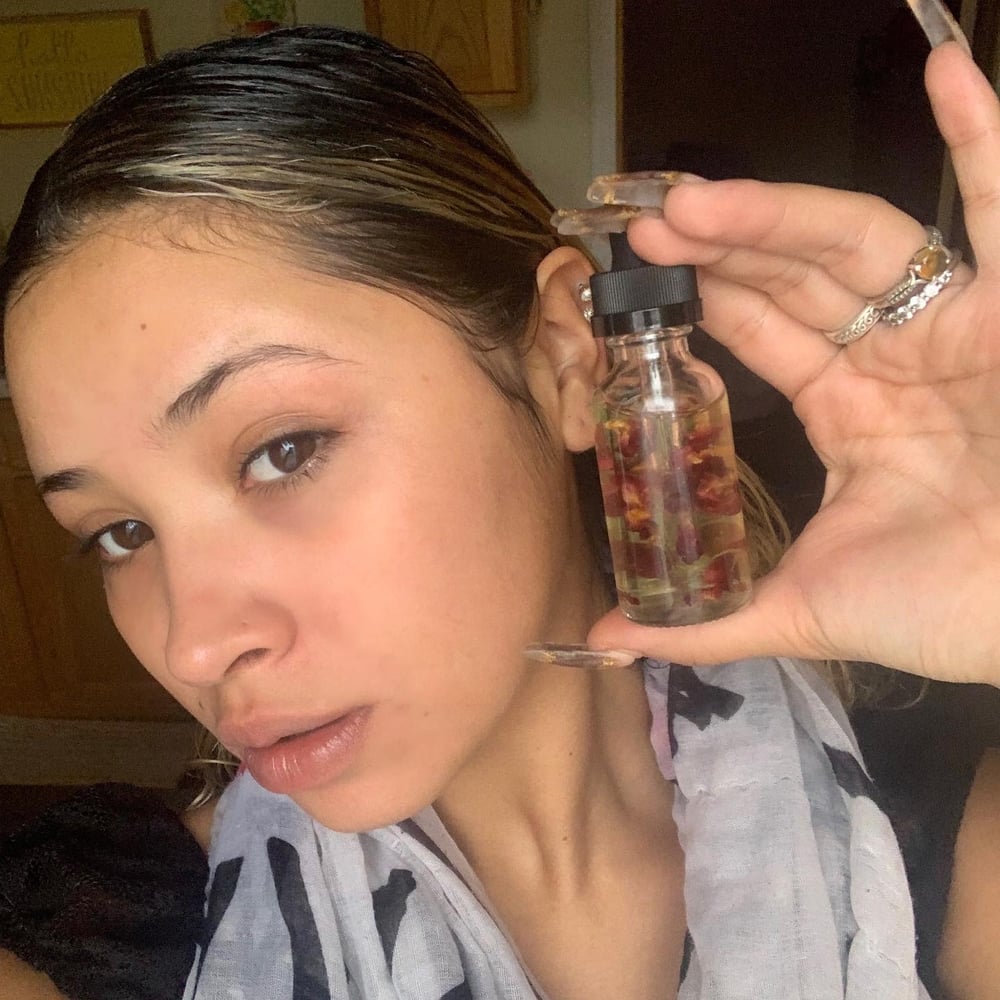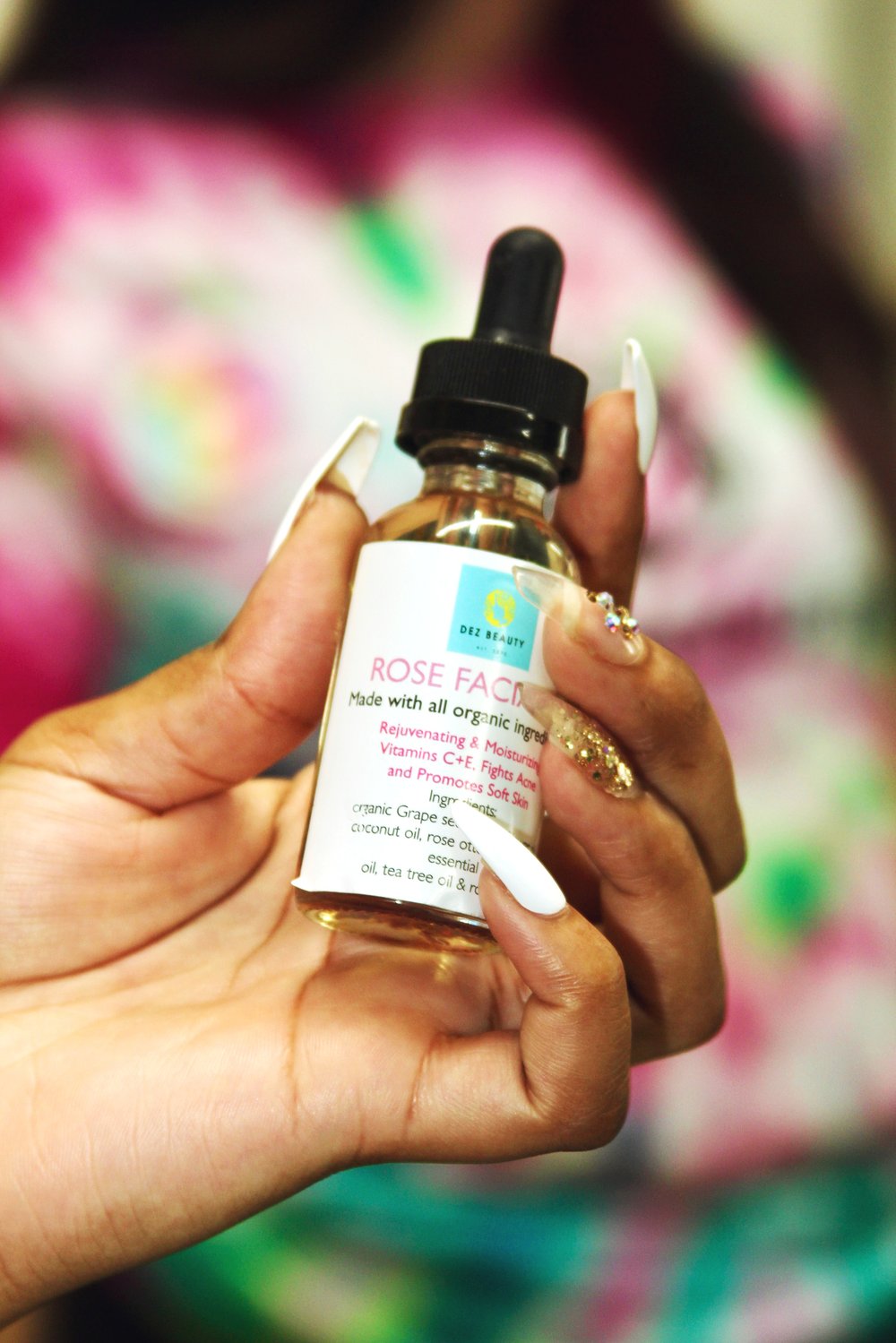 Dez Beauty's Rose Facial Oil is Formulated to have a light consistency while hydrating the skin without clogging your pores.
-This can be used alone and or with a full routine! This multi-purpose oil is a must have.
•This Rose oil is perfect for those who struggle with any skin inflammations, blackheads, whiteheads, hyperpigmentation, and evening skin tone. It is amazing for all skin types (dry/oily/acne-prone/eczema, sensitive & more)
✨👀More benefits: rejuvenating/ collagen boosting, extra hydrating, promotes clear/glowing skin, balances pH on the skin due to pollution/ other chemicals, has anti aging vitamins & evens complexions!!!
•Directions- Apply 3-6 drops of this oil on your face & spread evenly while massaging into the skin. Let soak in & follow with routine. Only use 1-2 times per week. ( replace with serum some weeks)
Ingredients- Organic Grape-seed oil, coconut oil, safflower oil, rose otto essential oil, lavender essential oil, tea tree essential oil & rose petals.