LEMÓN PEPPERMINT w/ Green Aventurine & Sage Candle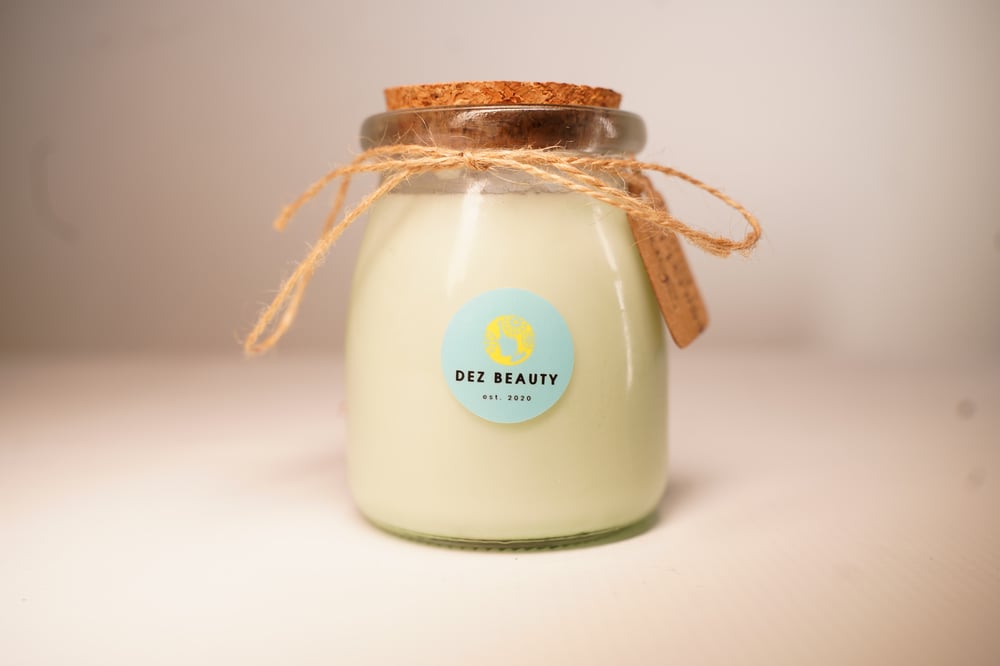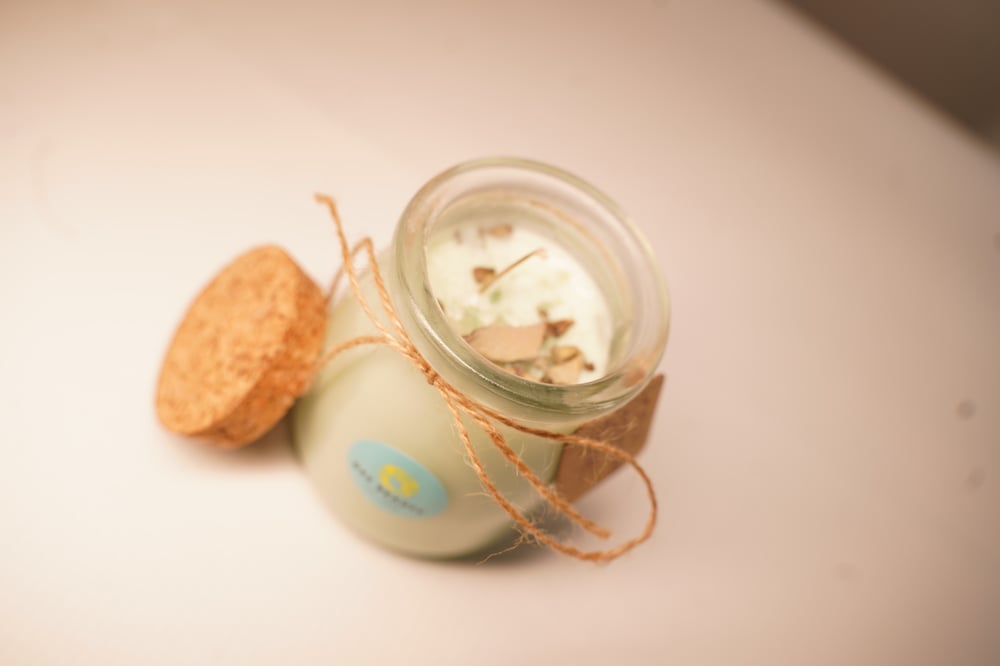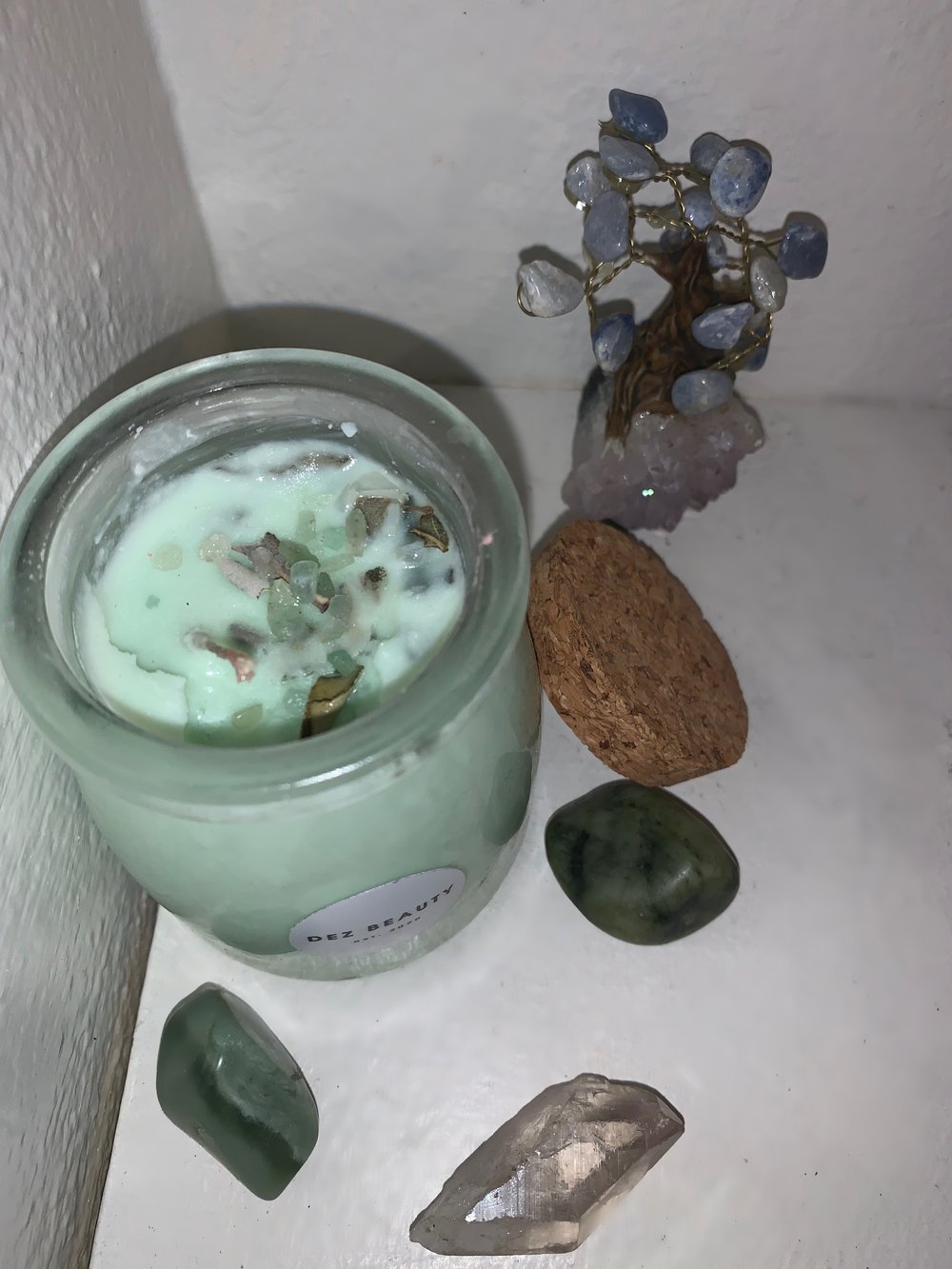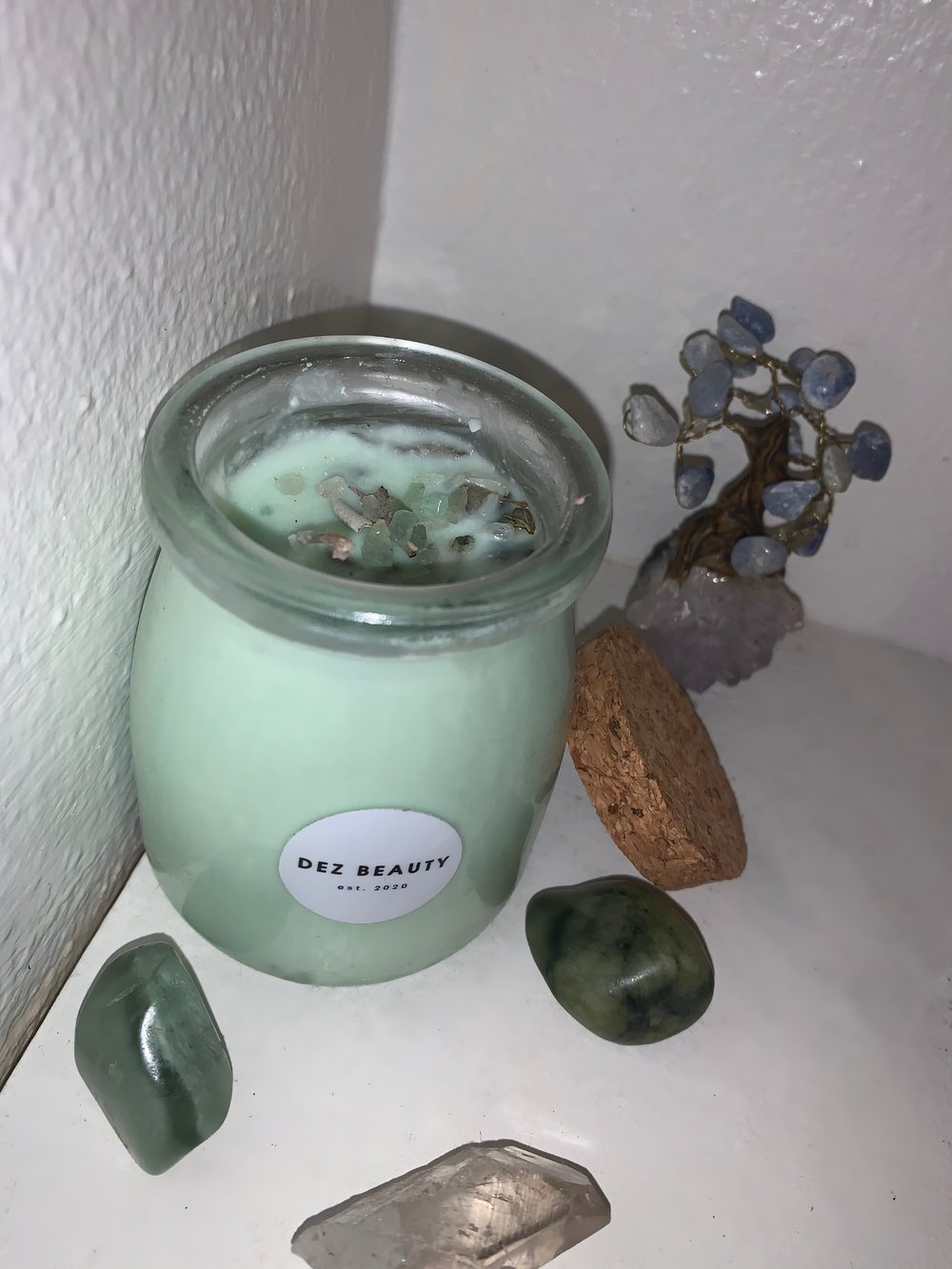 THIS CANDLE Smells so clean and fresh.
1- LEMÓN essential oil helps reduce anxiety, depression, Ease morning sickness & help feel energized!
2- PEPPERMINT ESSENTIAL OIL helps with
nausea , headaches & minor colds.
3- SAGE cleans and purifies 94% AIR & removes bacteria 🦠 , clears your mind from stress, anxiety & elevates your mood. It's also helps get rid of insects!!!
LASTLY this candles infused w/ "Green Aventurine" crystals ✨💛😇 Physically, Green Aventurine is an all-around healing stone with benefits for the lungs, liver, sinuses, and heart. Use Green Aventurine to loosen and release negativity and energy blockages, including disease. Some wear or carry Green Aventurine to increase intelligence, perception and creativity.
Dez beauty's candles are made with REAL crystals for spiritual healing , fresh flowers, sage & organic essential oils to improve your overall health & therapeutic properties ✨
Made with ORGANIC SOY WAX