LAVENDER ROSÈ w/ Amethyst CANDLE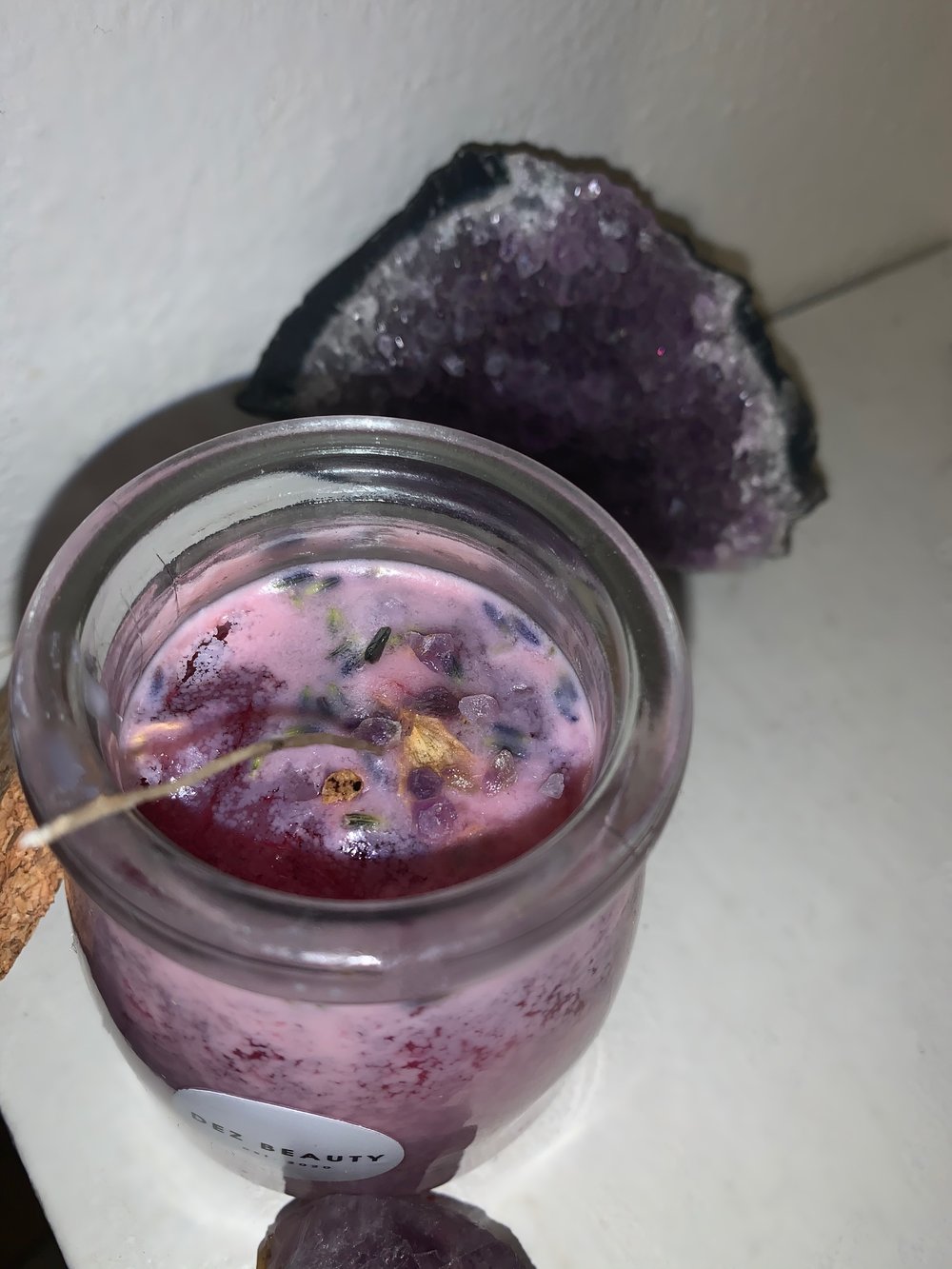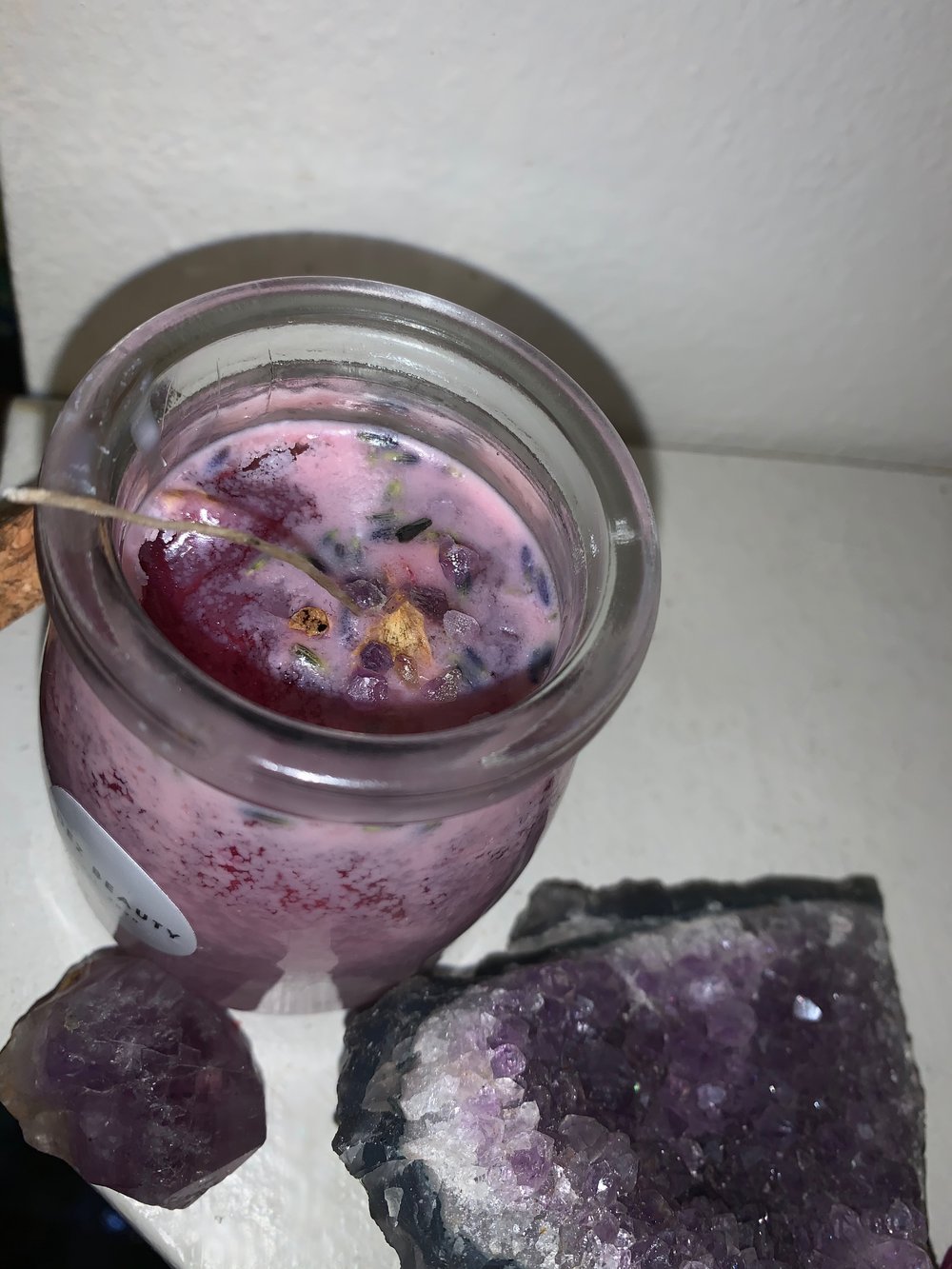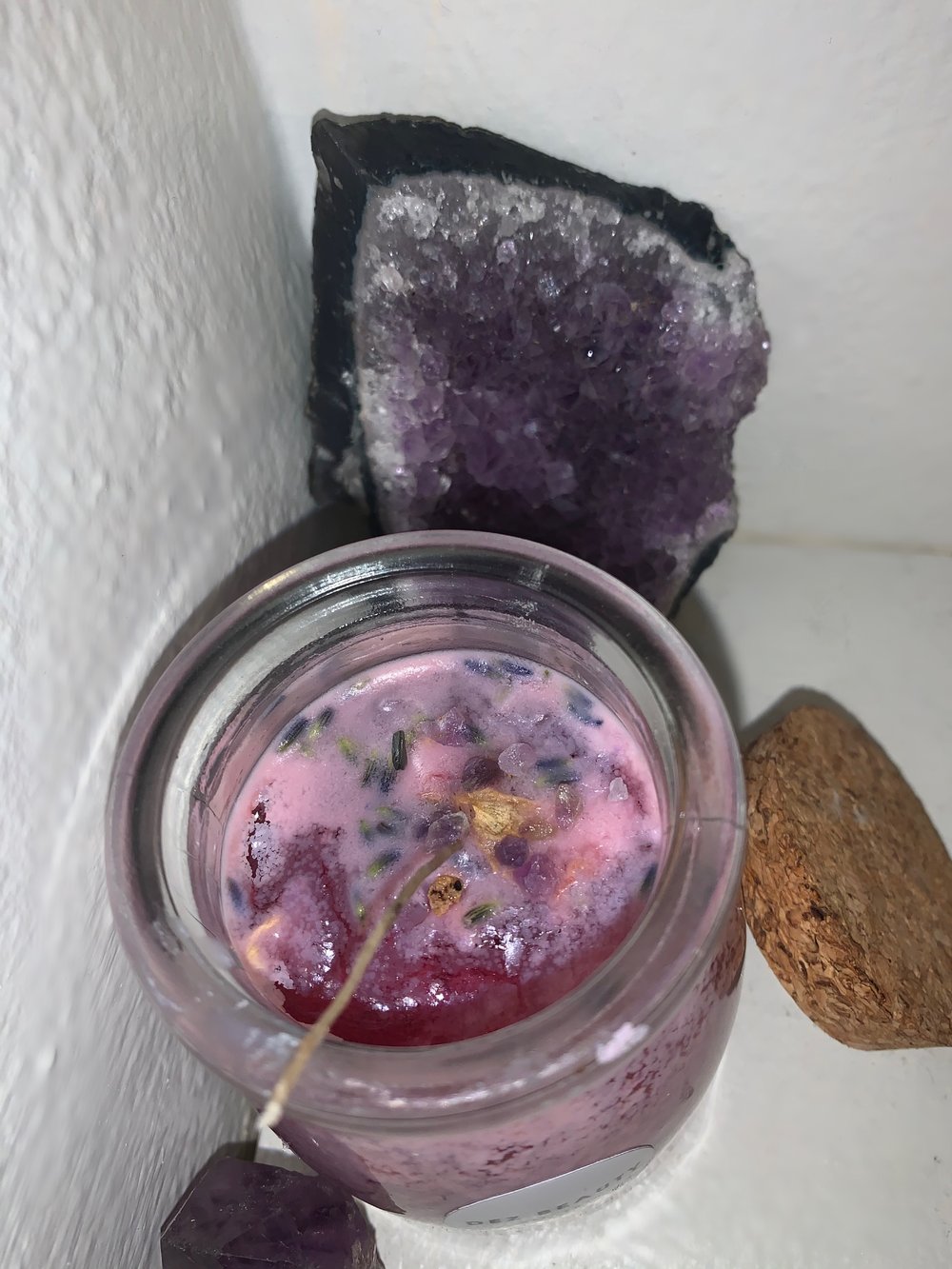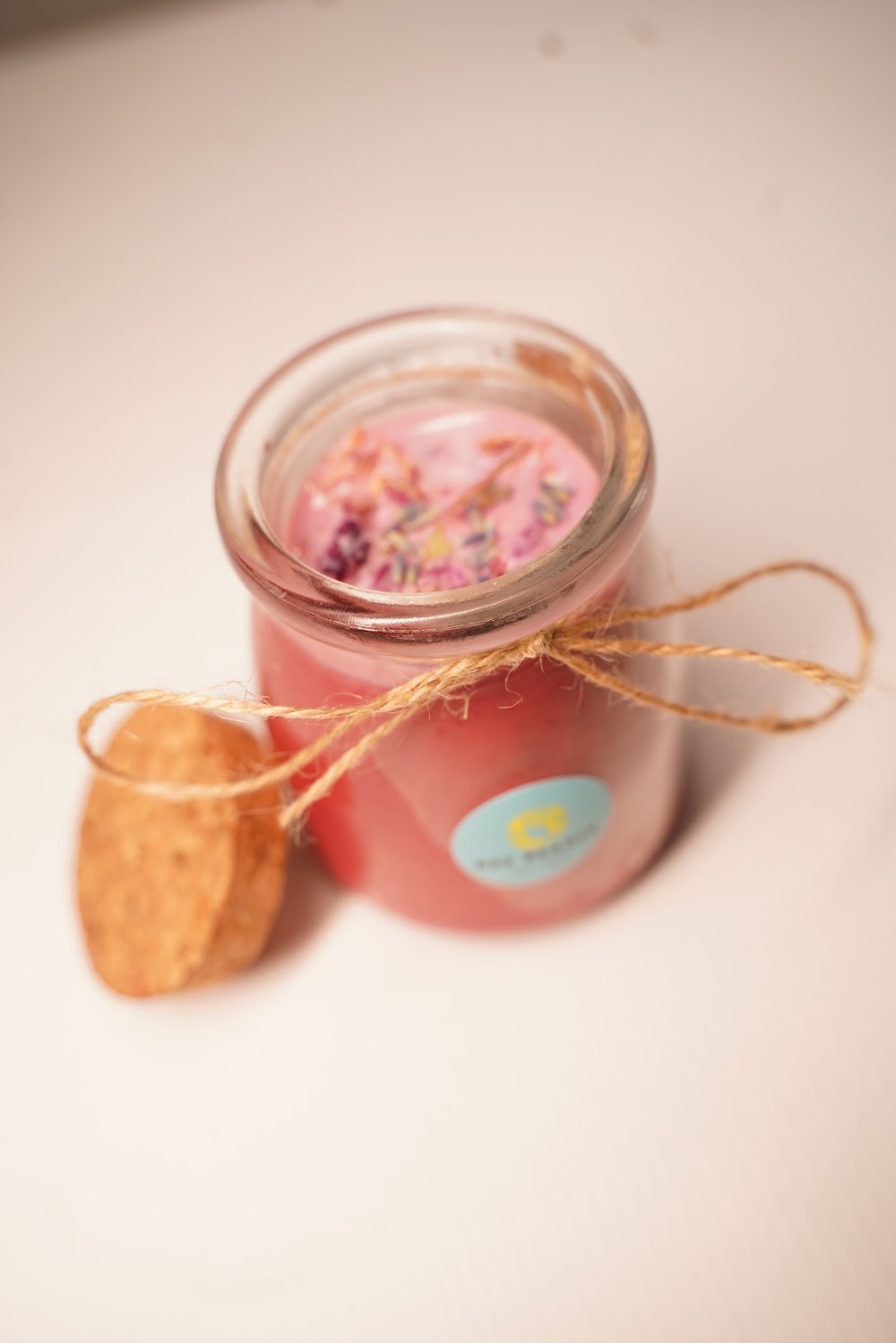 This particular Self love candle smells like lavender & roses 🌹it will leave you feeling relaxed anytime of your day with it's perfect aroma.
The candles is also infused with
1- lavender essential oil/real ultra blue lavender buds to promote relaxation & are believed to treat anxiety, allergies, depression, insomnia and nausea...
2-Real Rose petals enhance your mood & relieves headaches
3-Amethyst is a natural tranquiliser, it relieves stress and strain, soothes irritability, balances mood swings, dispels anger, rage, fear and anxiety. Alleviates sadness and grief, and dissolves negativity. Amethyst activates spiritual awareness, opens intuition and enhances psychic abilities.
Dez beauty's candles are made with REAL crystals for spiritual healing , fresh flowers, sage & organic essential oils to improve your overall health & therapeutic properties ✨
Made with all ORGANIC SOY WAX