Island Tranquility Body Wash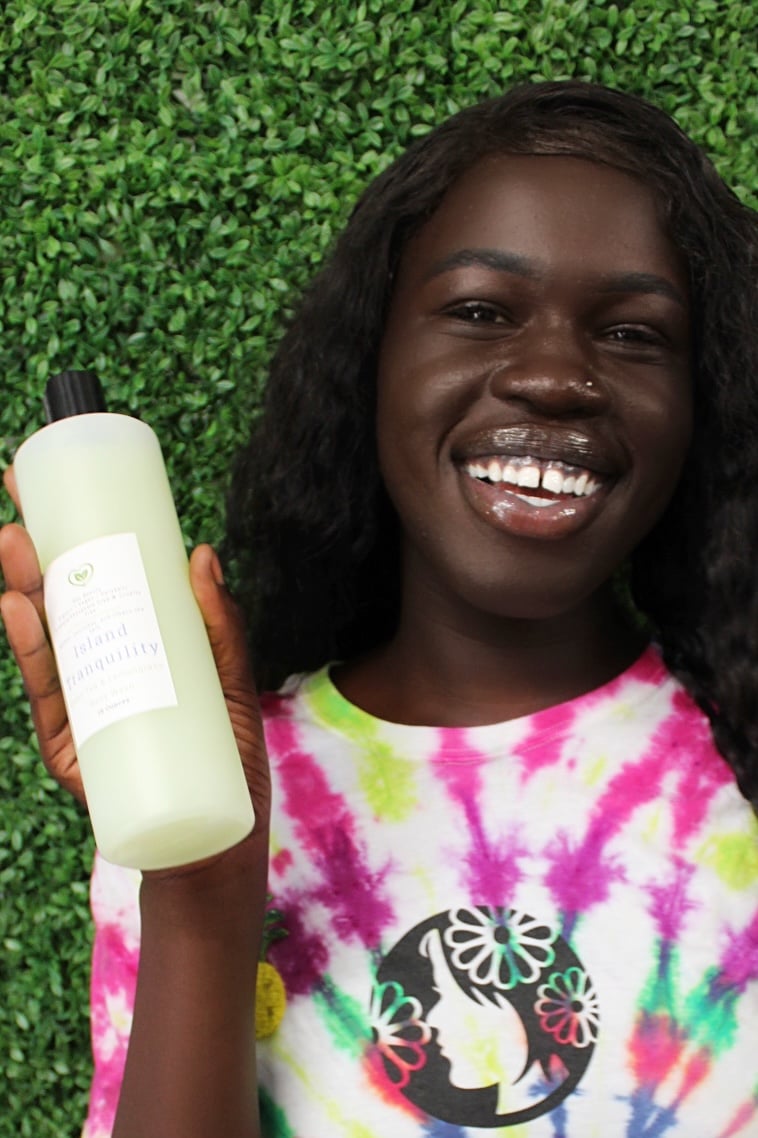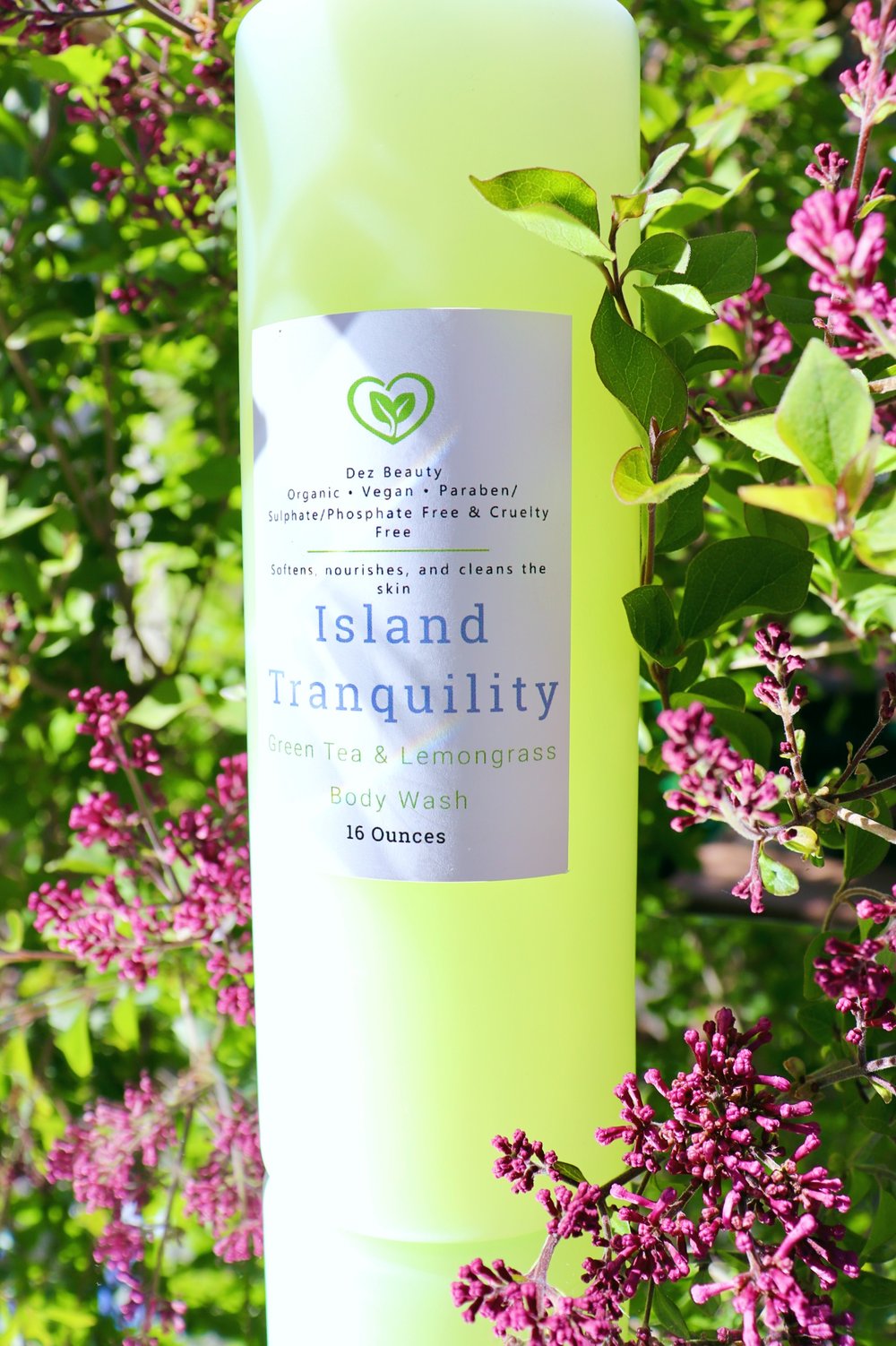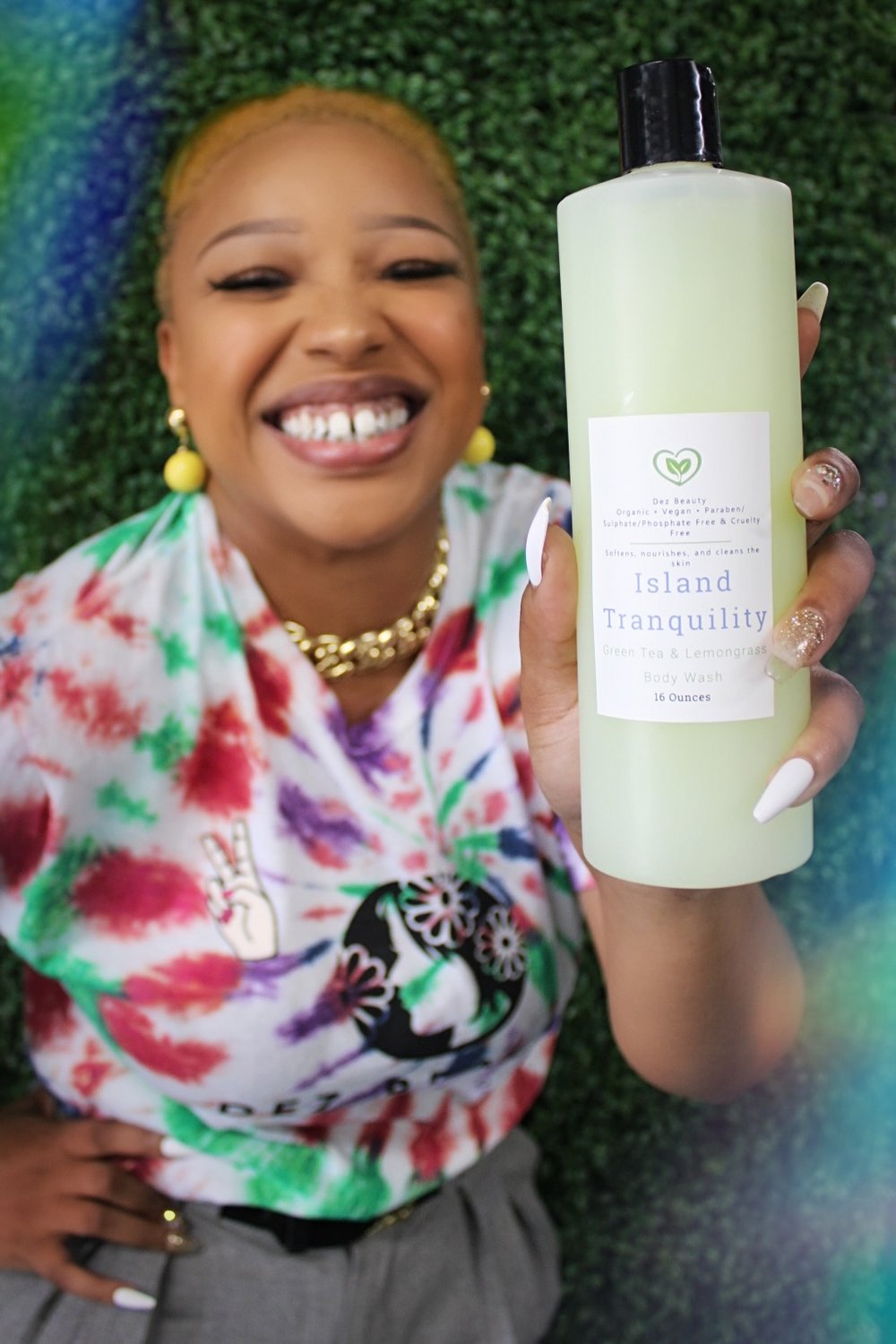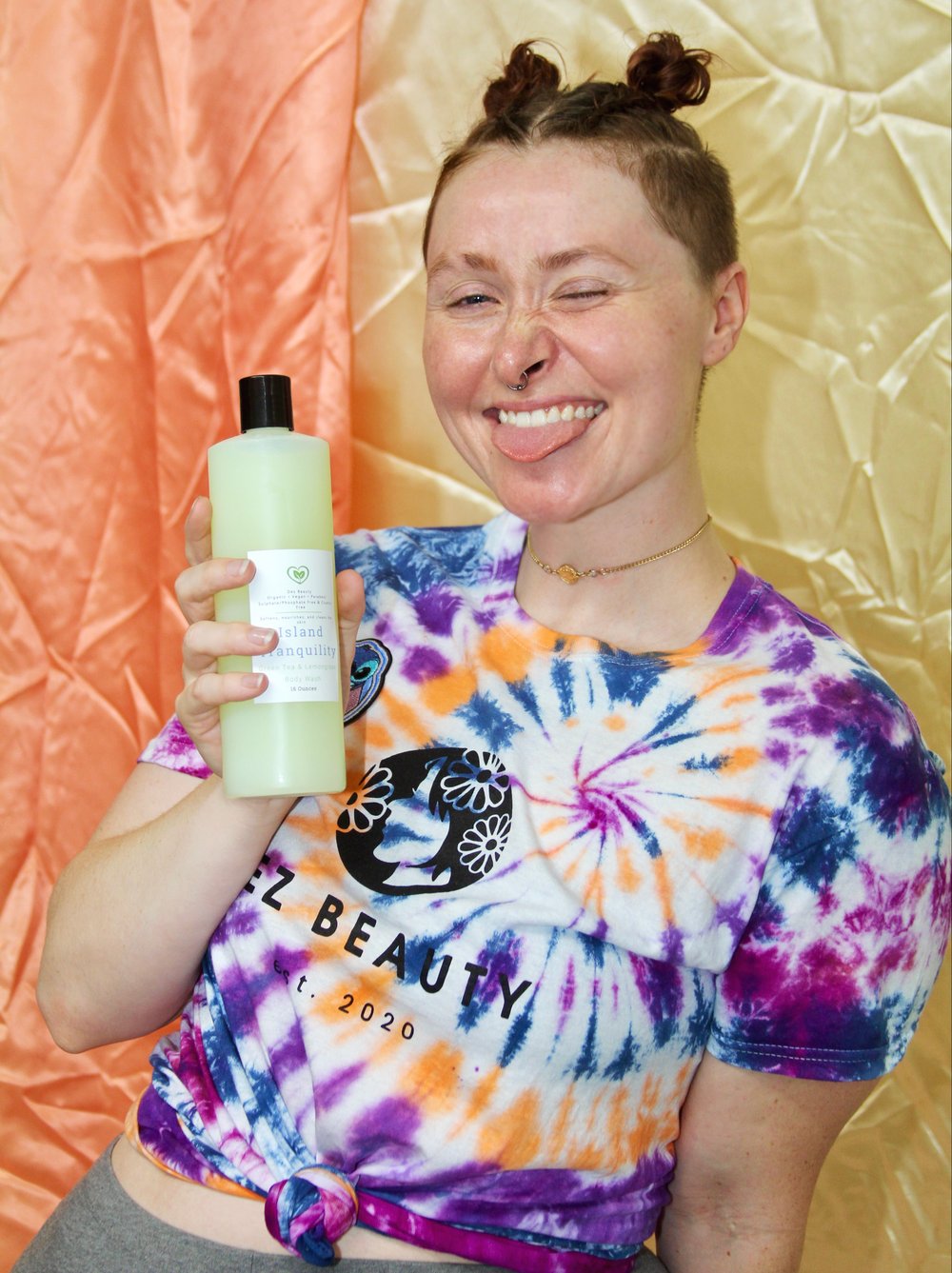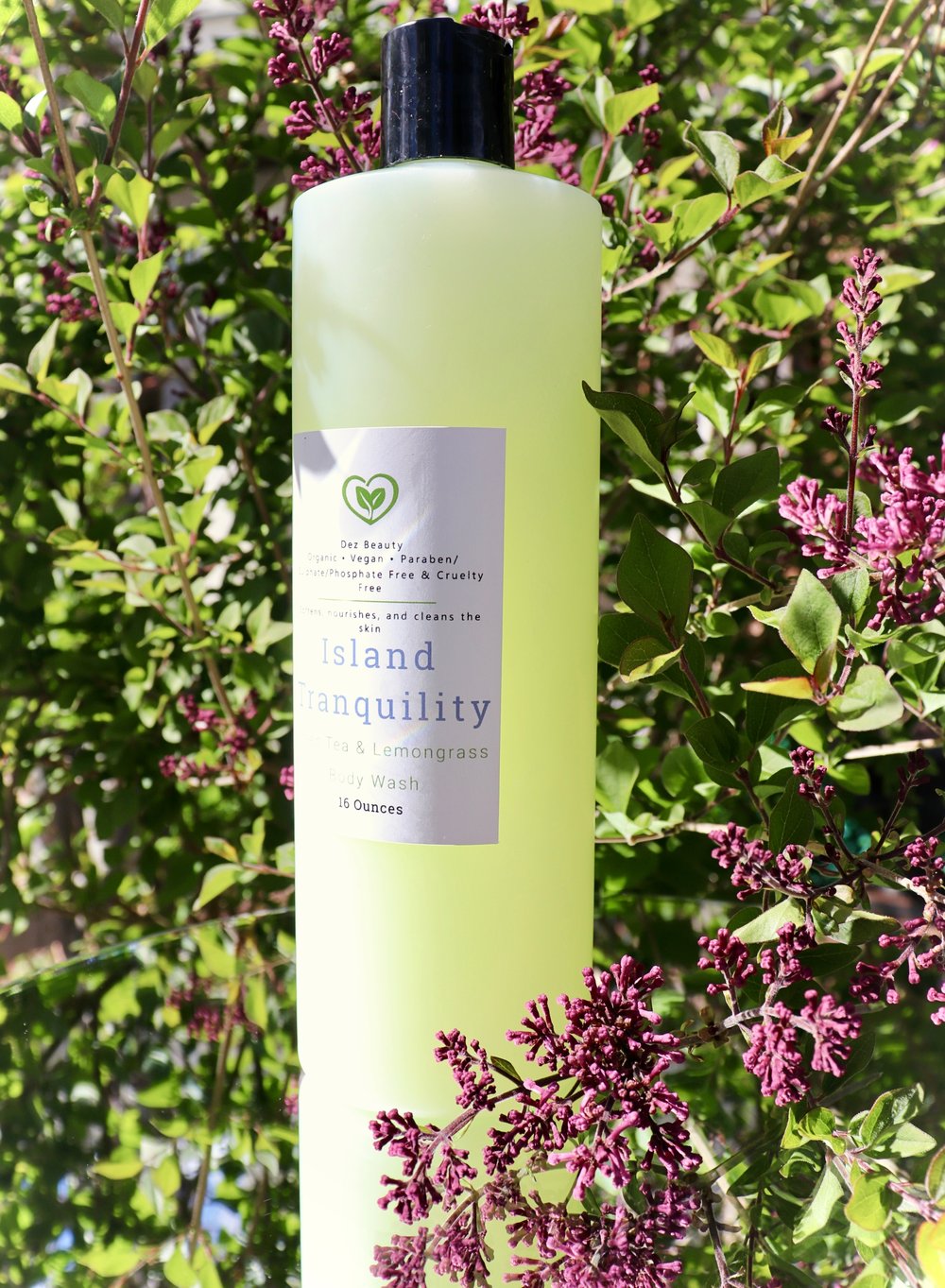 •Island Tranquility (Green Tea Lemongrass)
Light and uplifting...

-the clean scent of Green tea and herbaceous Lemongrass intermingled with fresh Ginger.
-It contains organic essential oils of
•vetiver
•nutmeg
•lemon
•orange.
✨Key benefits:
•Natural Spa Quality
•Infused with Essential Oils
•Formulated with Vitamin B5, Aloe, and Flaxseed •Soothes and Softens Skin
•Natural Body Wash & Softens, nourishes, and cleans the skin👀
Our Nourishing Body Wash offers a rich blend of ingredients to soften, smooth and nourish the skin. It leaves skin deeply hydrated and refreshingly clean with the antioxidant and healing properties of flaxseed and the moisturizing benefits of aloe, loaded with vitamin B5. Paraben, Phosphate and Sulfate Free.
Dez Beauty's special formulation of naturally derived botanicals has no sulfates, phosphates or parabens. Vegan and Cruelty-free.
16OZ