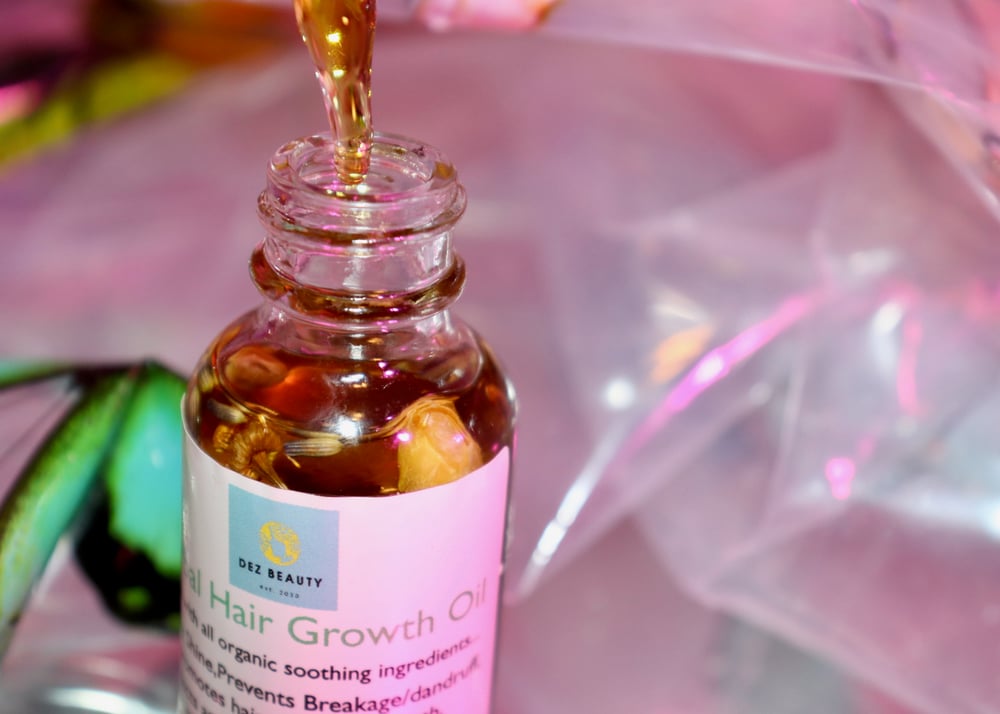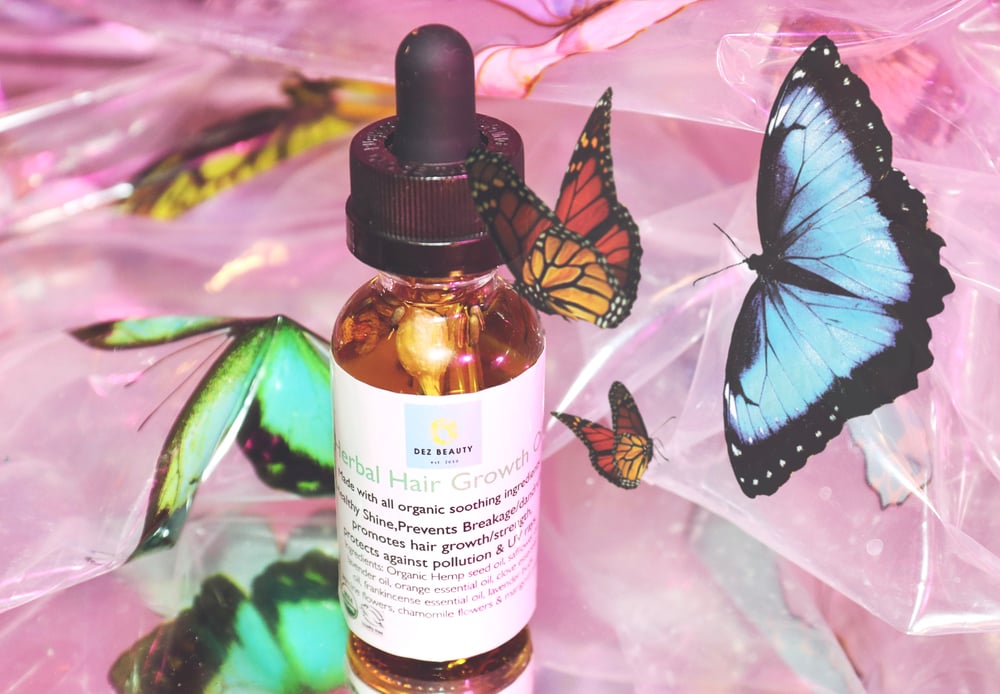 This herbal hair growth oil will have your hair growing & looking healthier faster than ever, plus it smells like lavender, oranges & a flower blend you'll love!
CEO Dez Marie has been using it for 4 months & her hair grew over 6 inches!!! She knew everyone would love this natural handcrafted magic hair oil that will change your hairs life 🙌🏽
Benefits-
•Healthier looking hair for curls or straight hair.
• Longer fuller hair
• No fizzes / fizzy hair / anti breakage
•Shines / feels so soft
•light weight oil
•Fast growing hair method / oil
•UV protection
•Prevents Dandruff
Directions- After wetting or showering, Apply 6-8 drops of oil onto the scalp & massage into the ends of your hair. Brush with comb or hairbrush & style ❤️ Wash out the next time you decide your hair day is.
Ingredients- organic hemp oil organic safflower oil organic lavender oil organic orange essential oil, organic Clove essential oil, organic frankincense essential oil & blend of flowers ( jasmine, marigold, chamomile, our secret ingredient imported lavender from France 🇫🇷