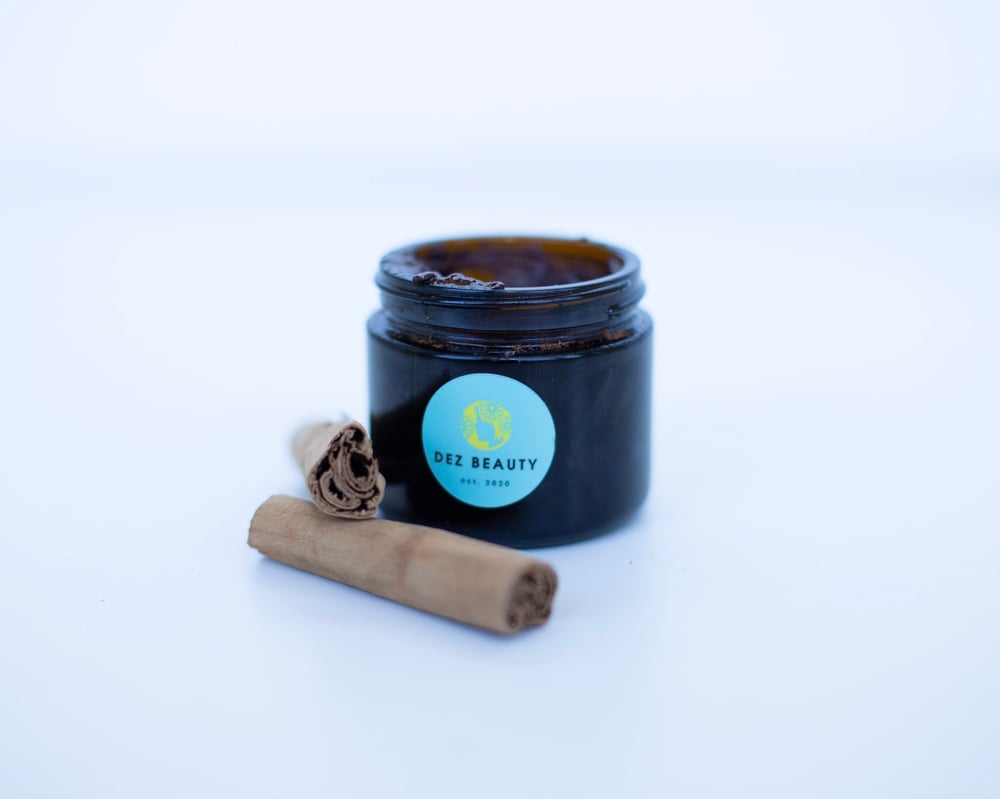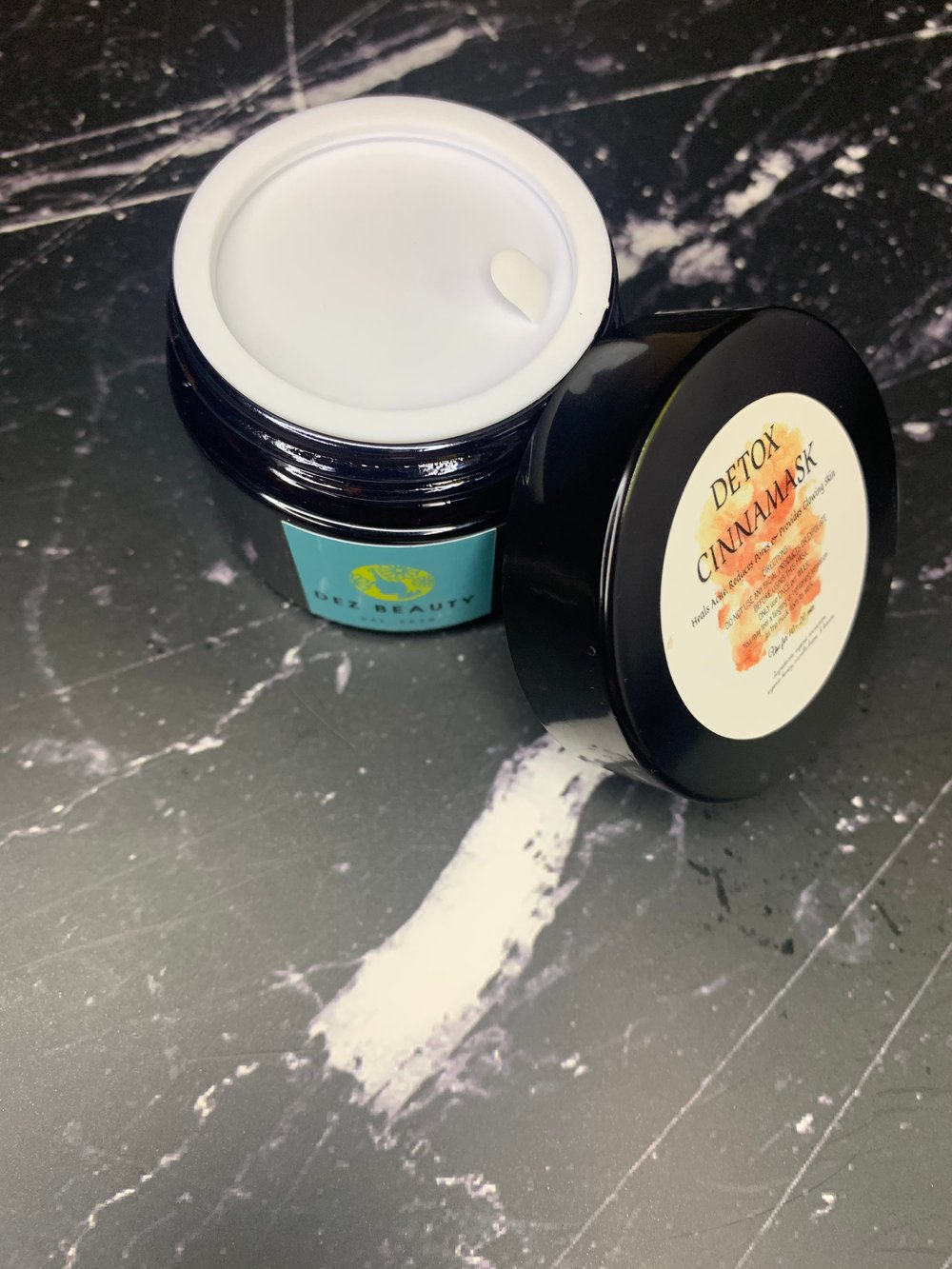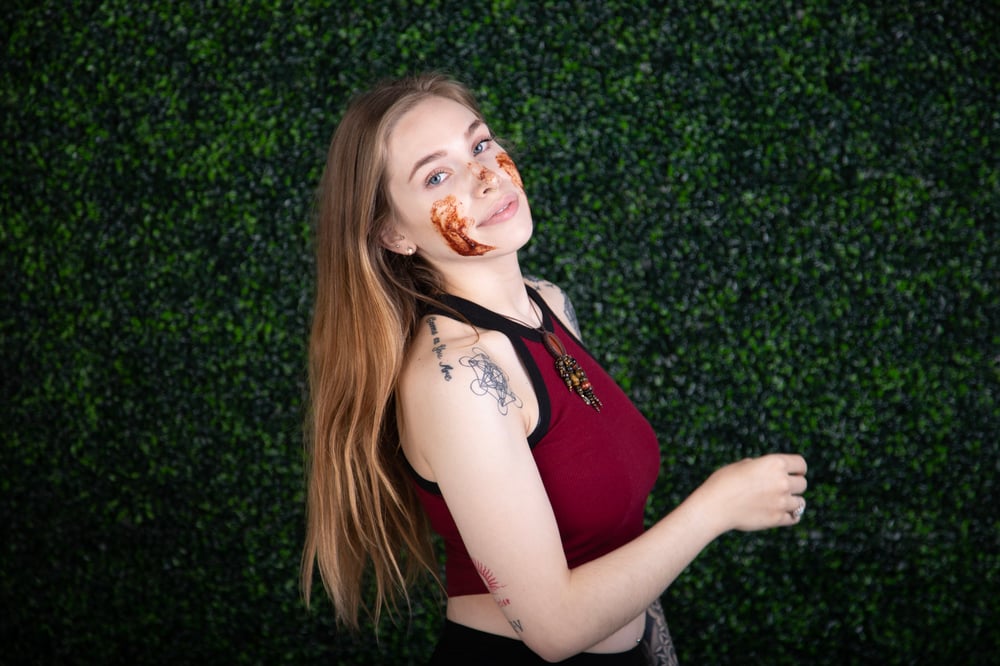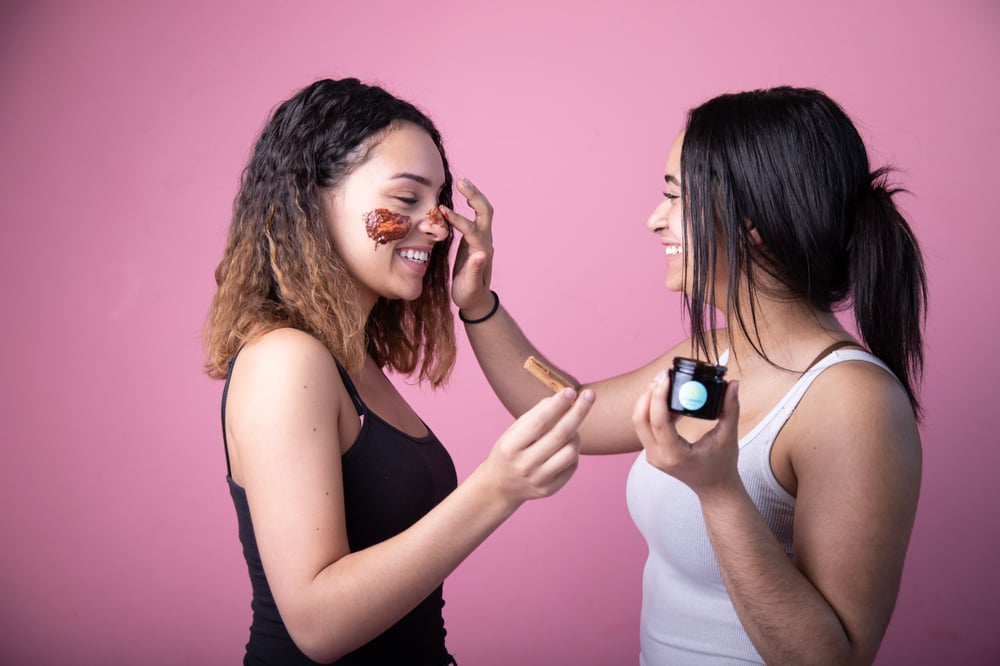 Our CinnaMask helps heal acne, lightens dark spots, offers anti-inflammatory and antioxidant properties all while leaving skin GLOWING. This will be an amazing addition to your skincare routine. PORES WHO?!
•FOR NORMAL SKIN. Not sensitive ( may tingle with sensitive skin or using products before mask.•
DIRECTIONS : DO NOT USE ANY FACIAL PRODUCTS OR EXFOLIATE BEFORE USING THIS MASK. ONLY use ONCE per WEEK. Stir mask with fingers.. Wash face with water only prior to applying the mask. Apply a thin layer to face letting it dry and harden for a maximum of 15 minutes. You may feel a tingling or tightening sensation as the mask does its work. NOT FOR SENSITIVE SKIN.
This is an amazing addition to your skin care routine❤️❤️❤️
SIZE: 2oz (Lasts 6-8 months if used 1x/week)
Main ingredients: organic cinnamon, organic honey,Dez Beautys Own vanilla ( secret recipe ) & lemons ( locally sourced)