BUTTER PECAN Body Scruba & Oil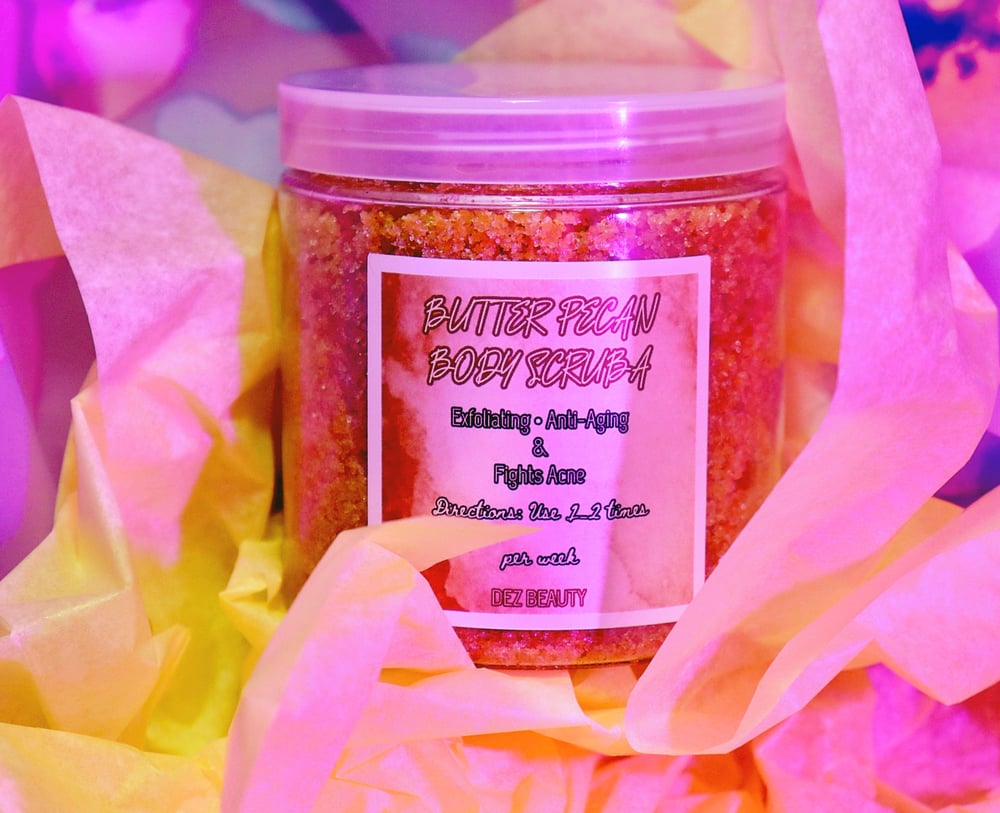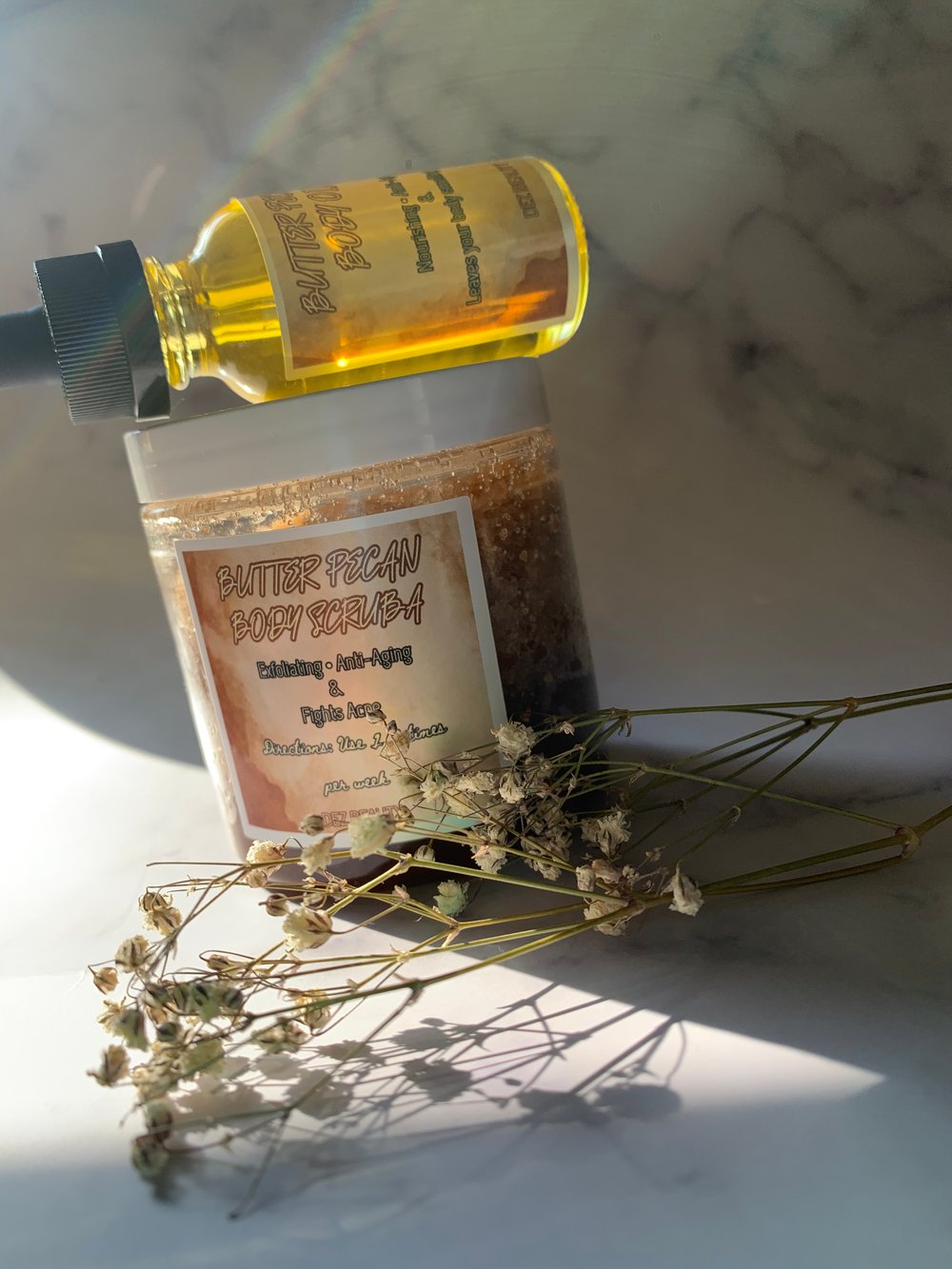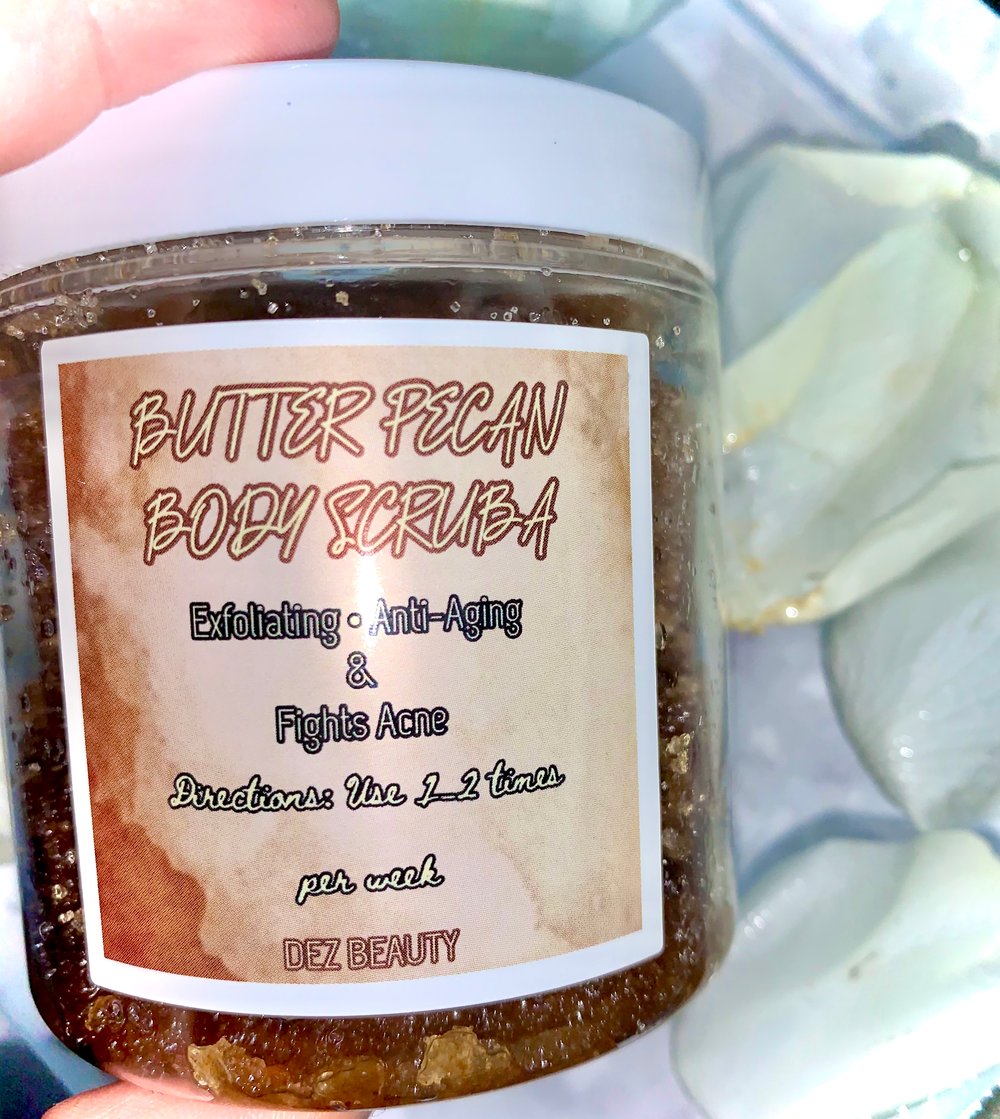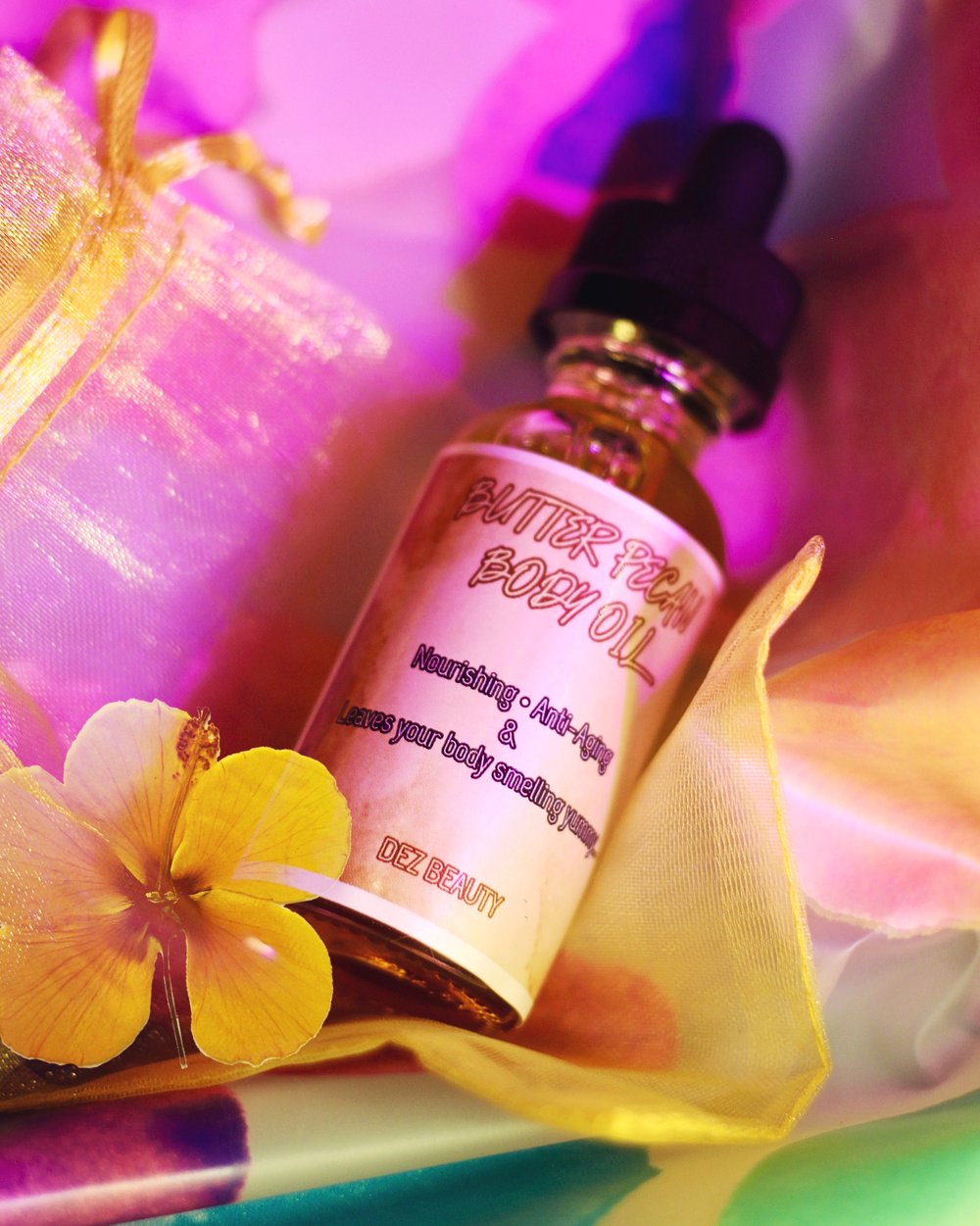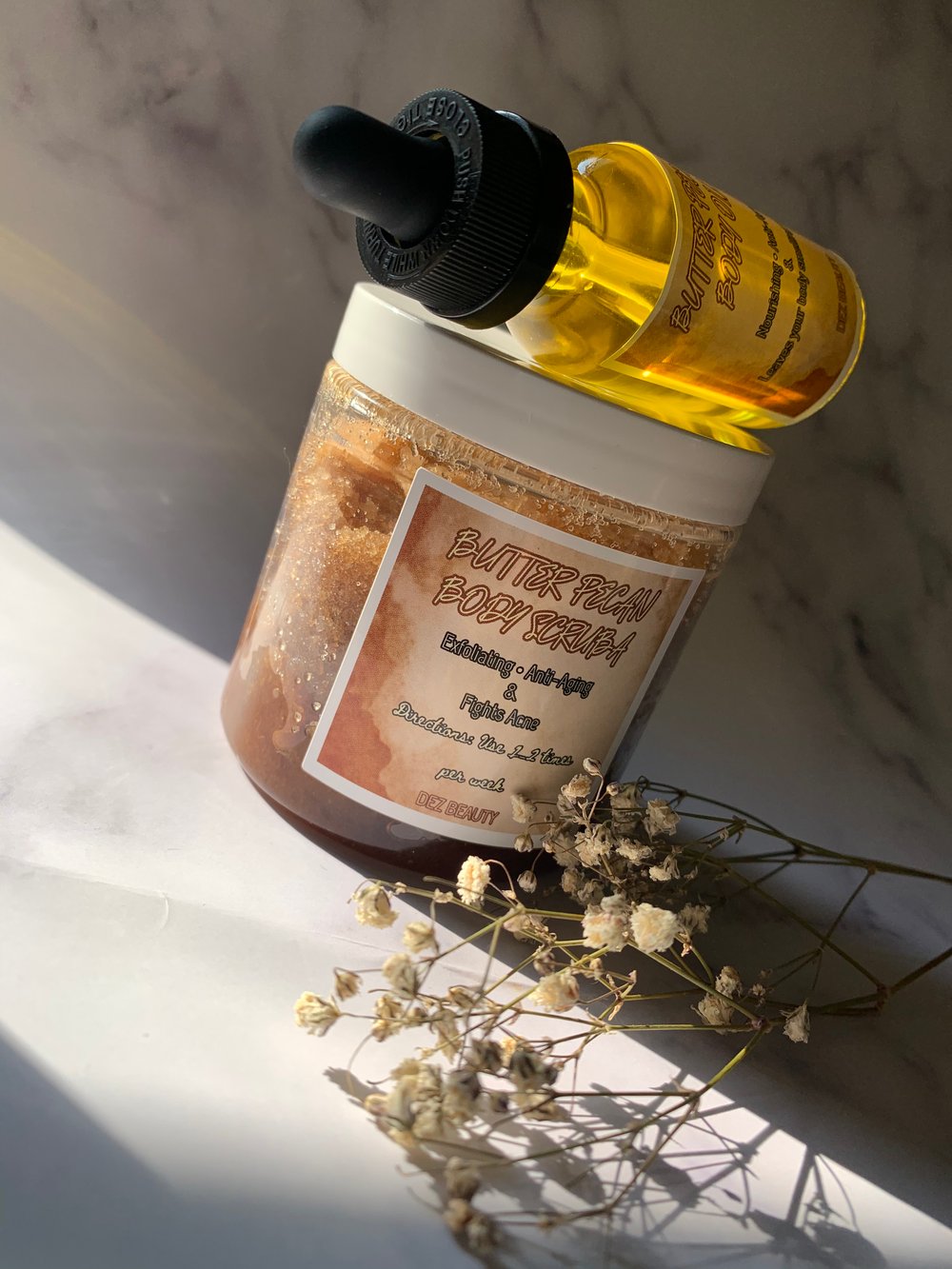 A mouthwatering burst of luscious creamy butter pecan & delicious organic vanilla extract.
Formulated with the best quality sugar and oils, our sugar scrubs & body oils leave your skin feeling fresh & smelling delicious! Lather
between your hands and buff onto skin.
Body Scruba Ingredients: Kane Sugar, Brown sugar, Vanilla extract, safflower oil & maple pecan essential oil
Body oil ingredients: safflower oil, olive oil, vanilla extract & essential oil.