BLUE EUCALYPTUS SAGE infused w/ Lapis Lazuli CANDLE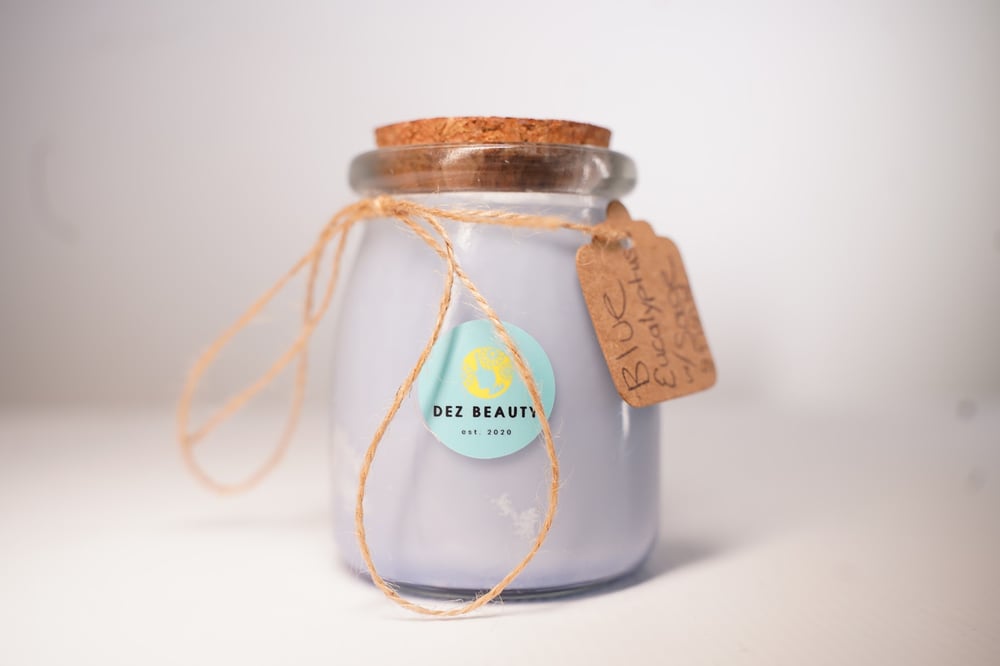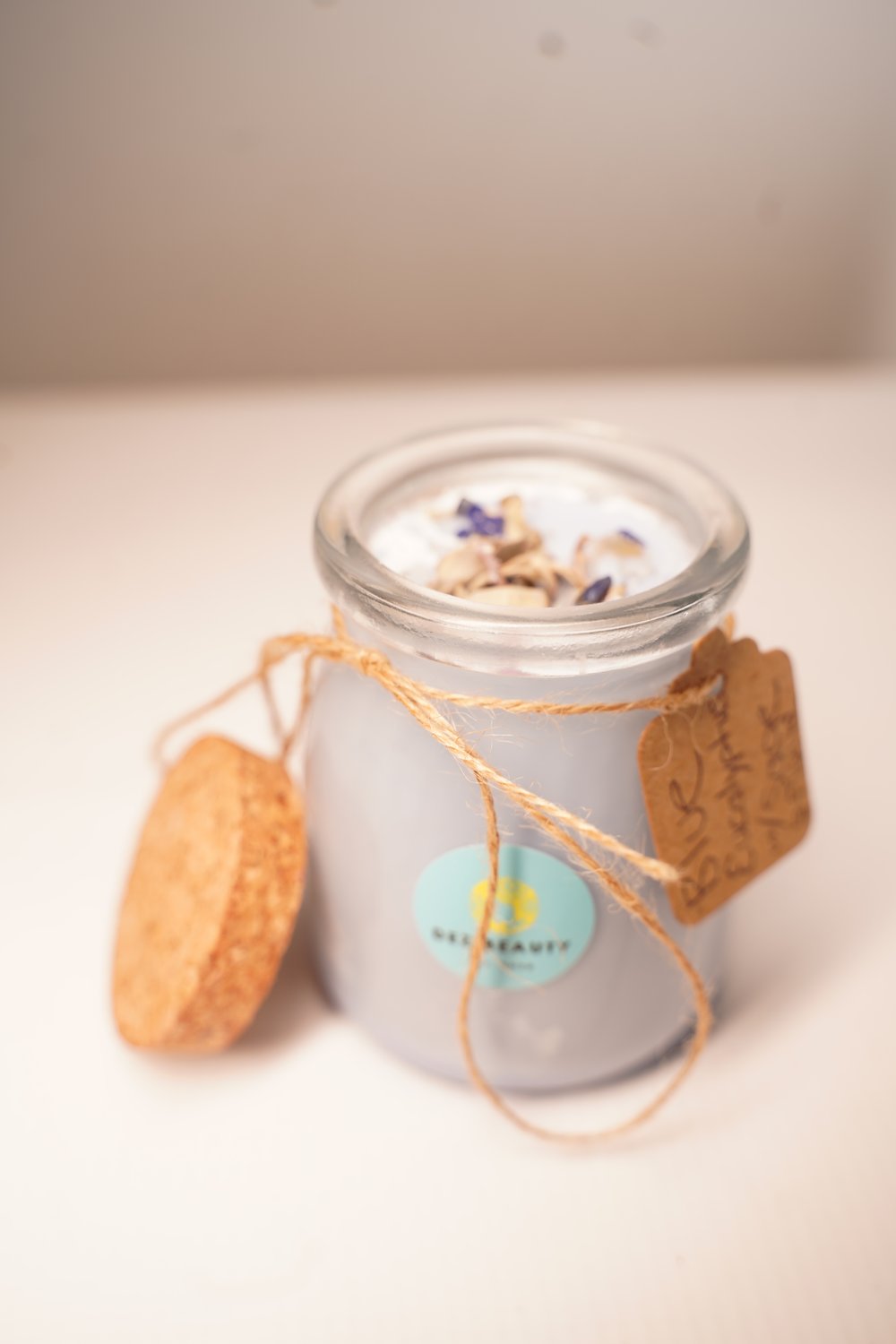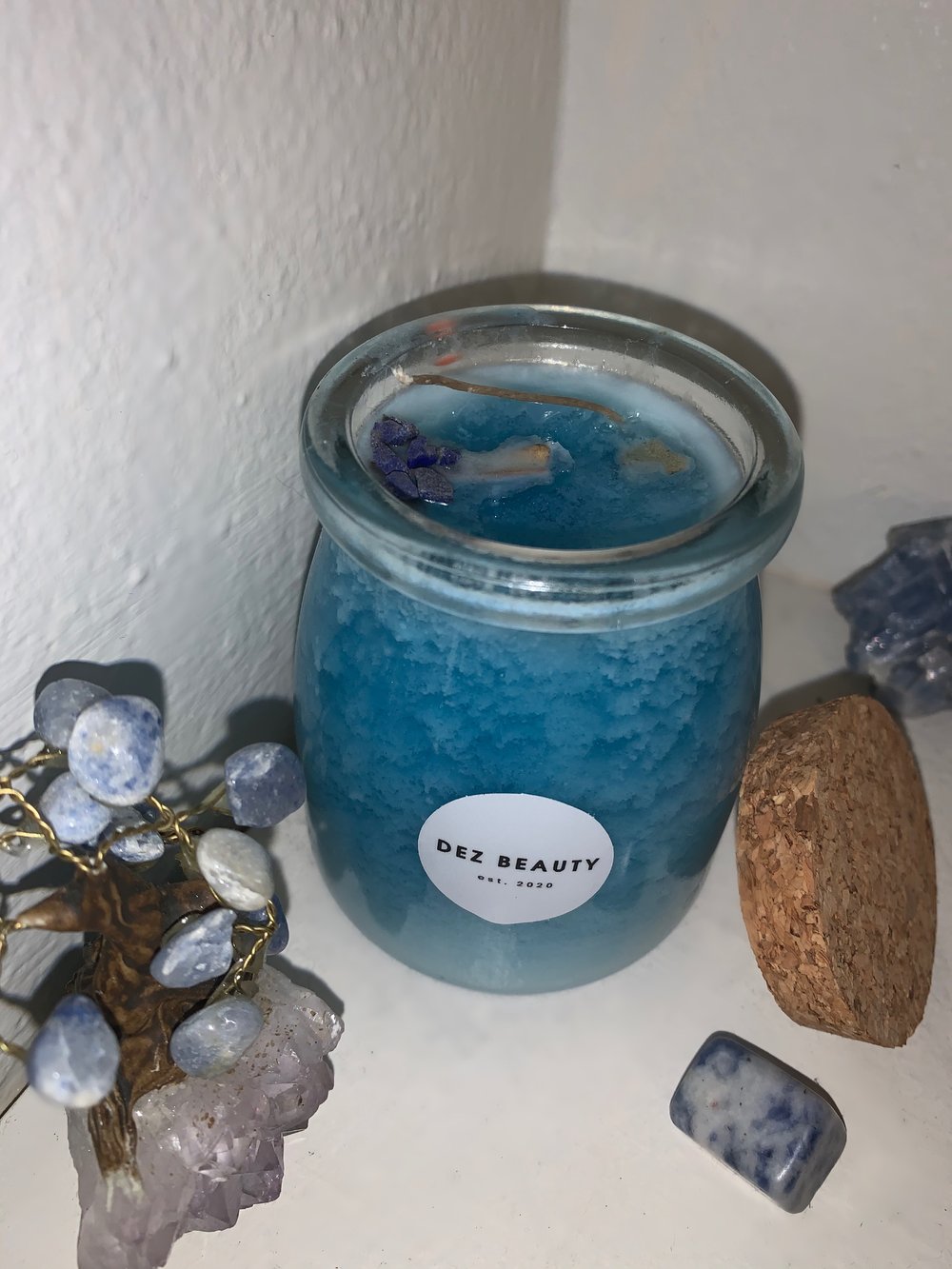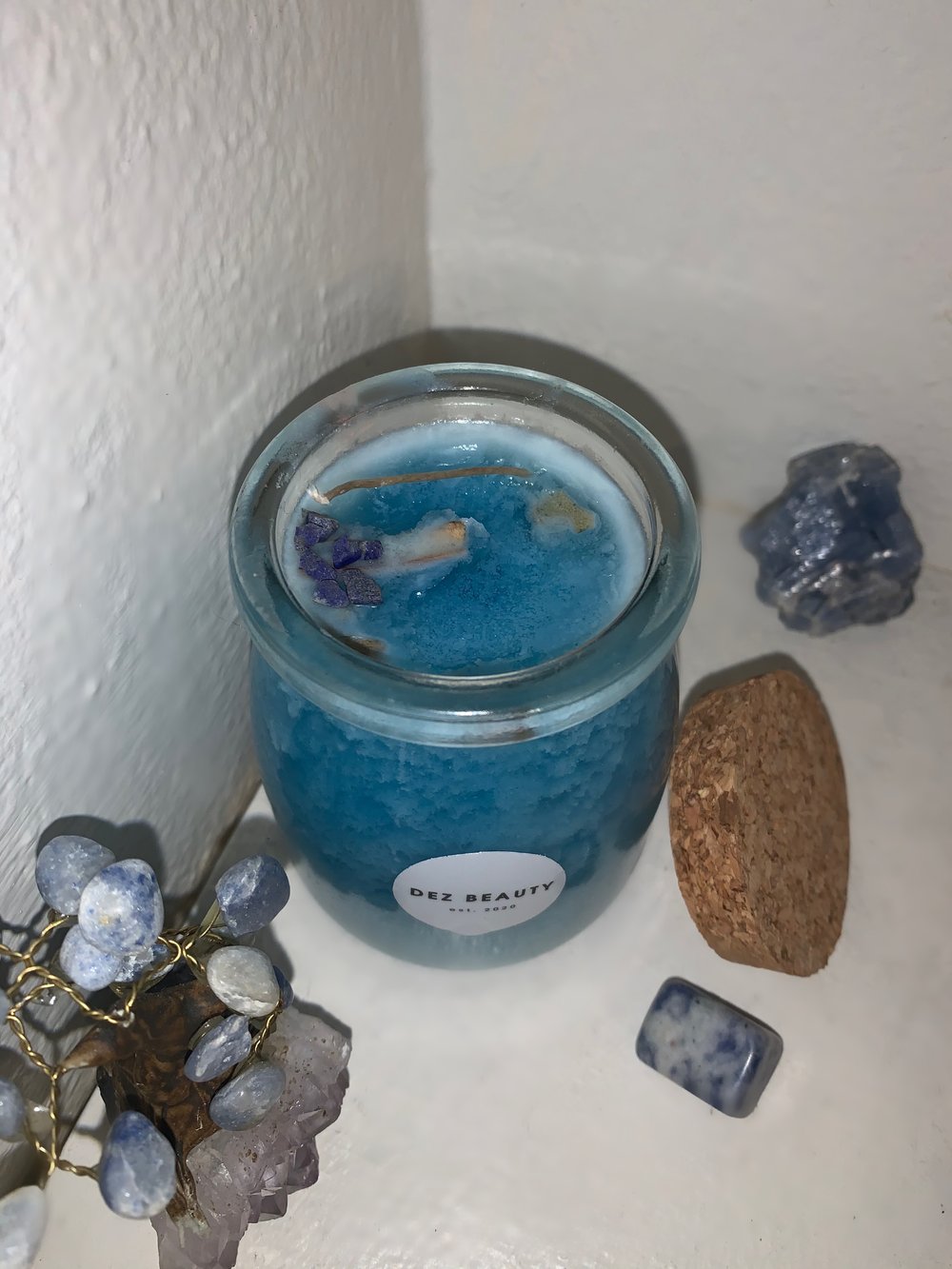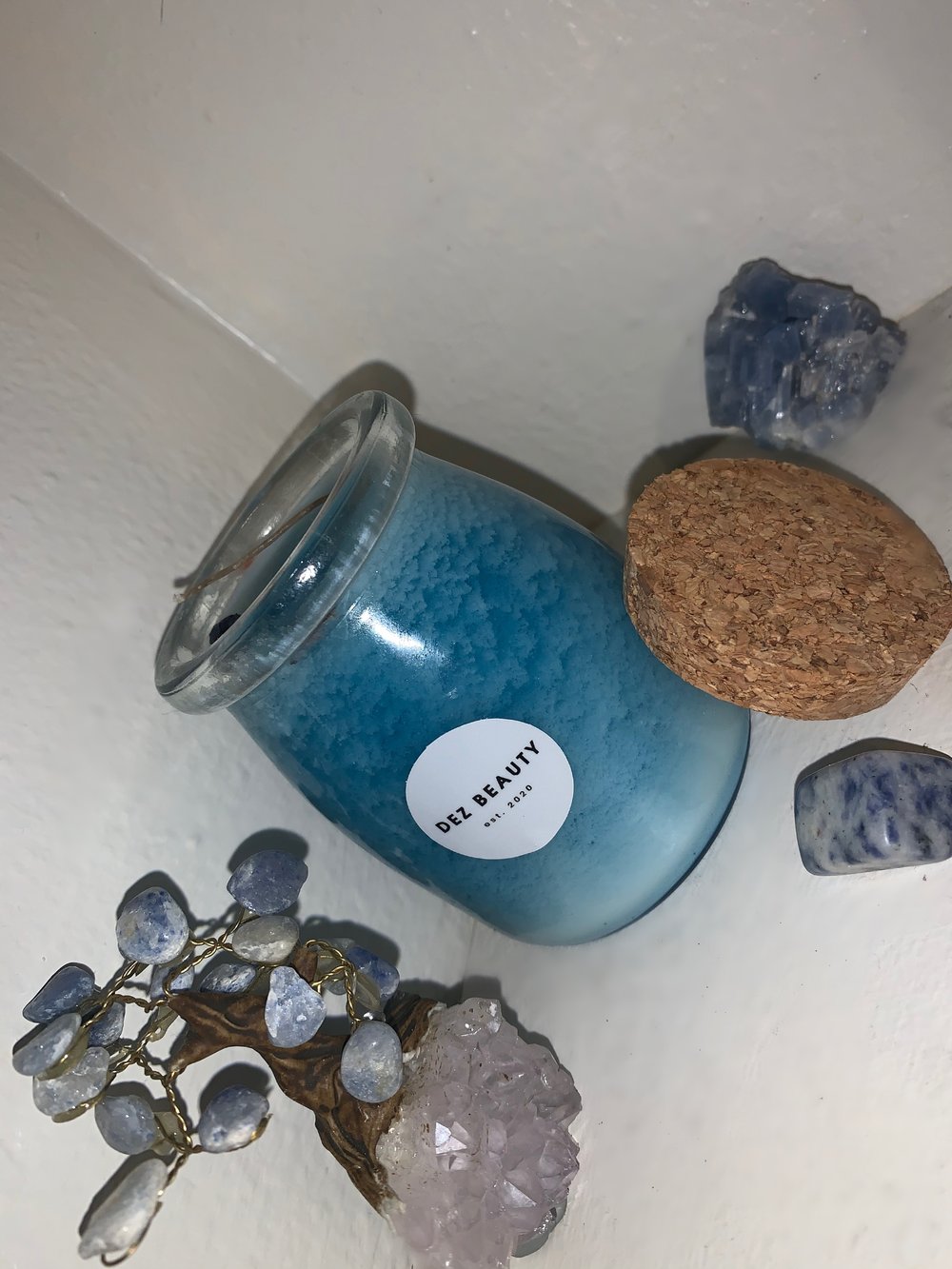 This candle smells so refreshing & cleans the air around you...
1-EUCALYPTUS ESSENTIAL OIL it helps with coughs, sinus relief, clearing the chest/respiratory system & stimulates brain activity!!! 👀
2-Lapis Lazuli crystals INSPIRES confidence, ENCOURAGES self awareness, self expression, honesty & compassion. it also helps with creativity.
3- SAGE is an air purifier ( cleans 94% air & bacteria) also clears mind and brings positive thoughts and energies!!! 🕯
Dez beauty's candles are made with REAL crystals for spiritual healing , fresh flowers, sage & organic essential oils to improve your overall health & therapeutic properties ✨
Made with all ORGANIC SOY WAX