Aloe Vera Shampoo+Conditioner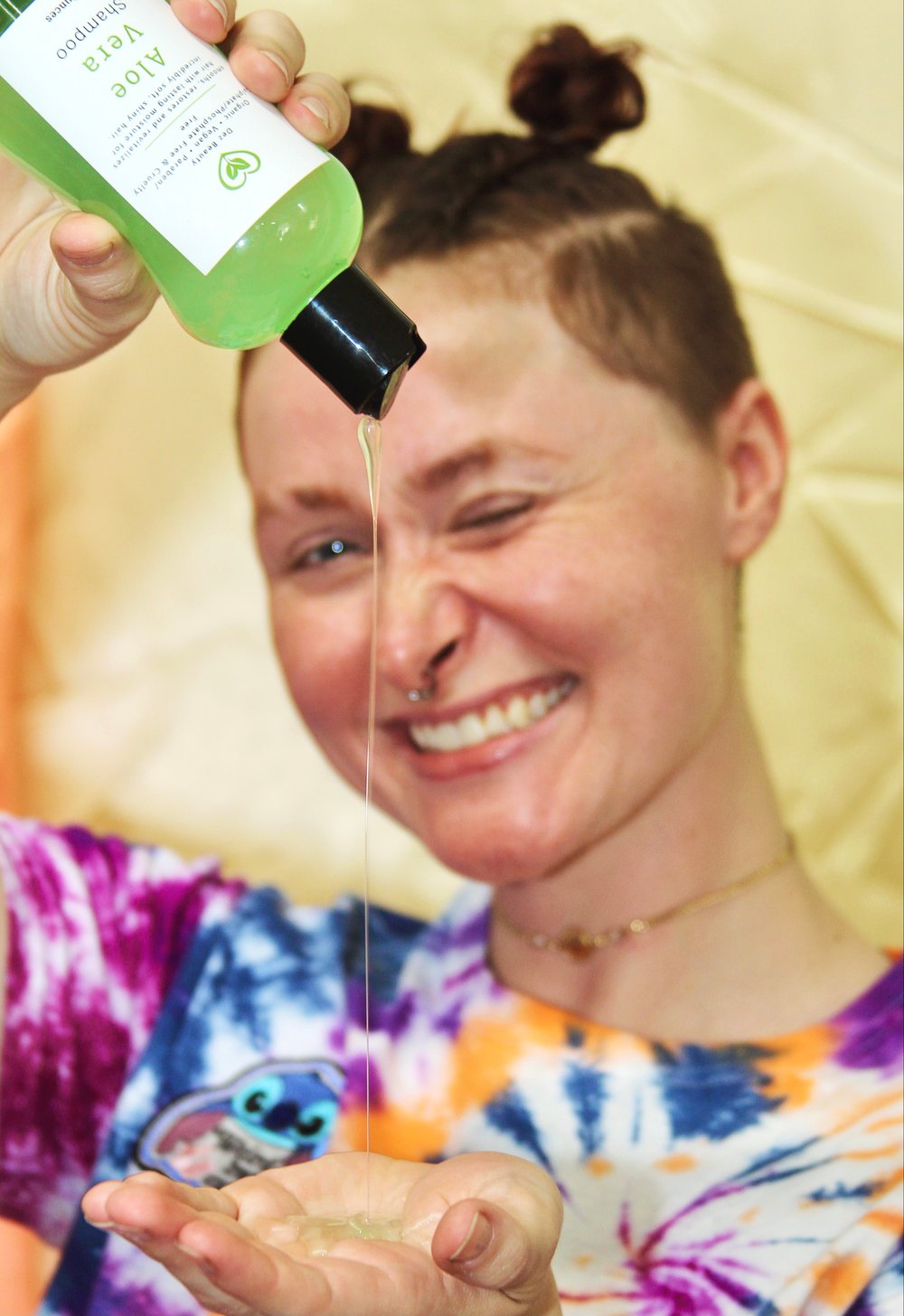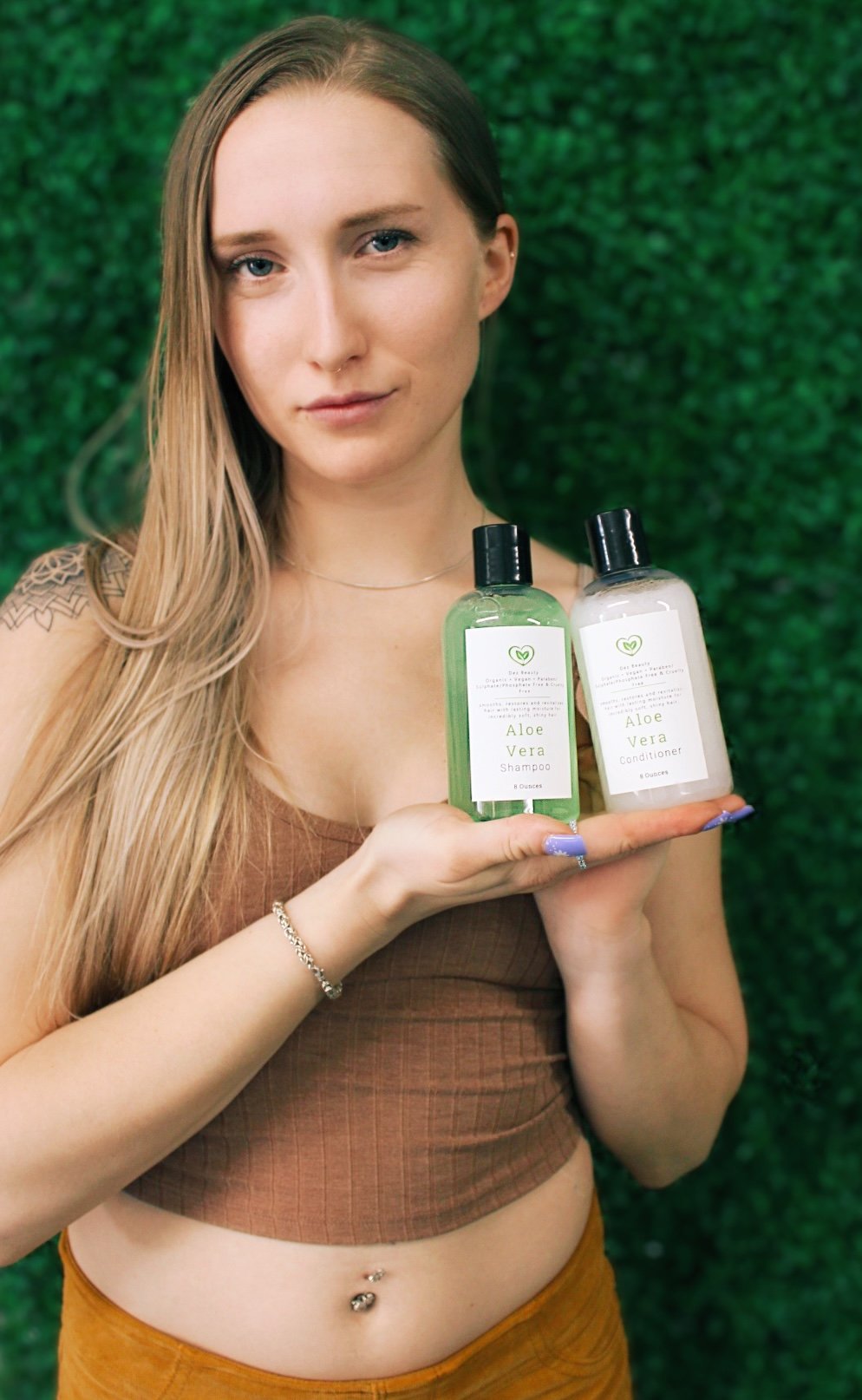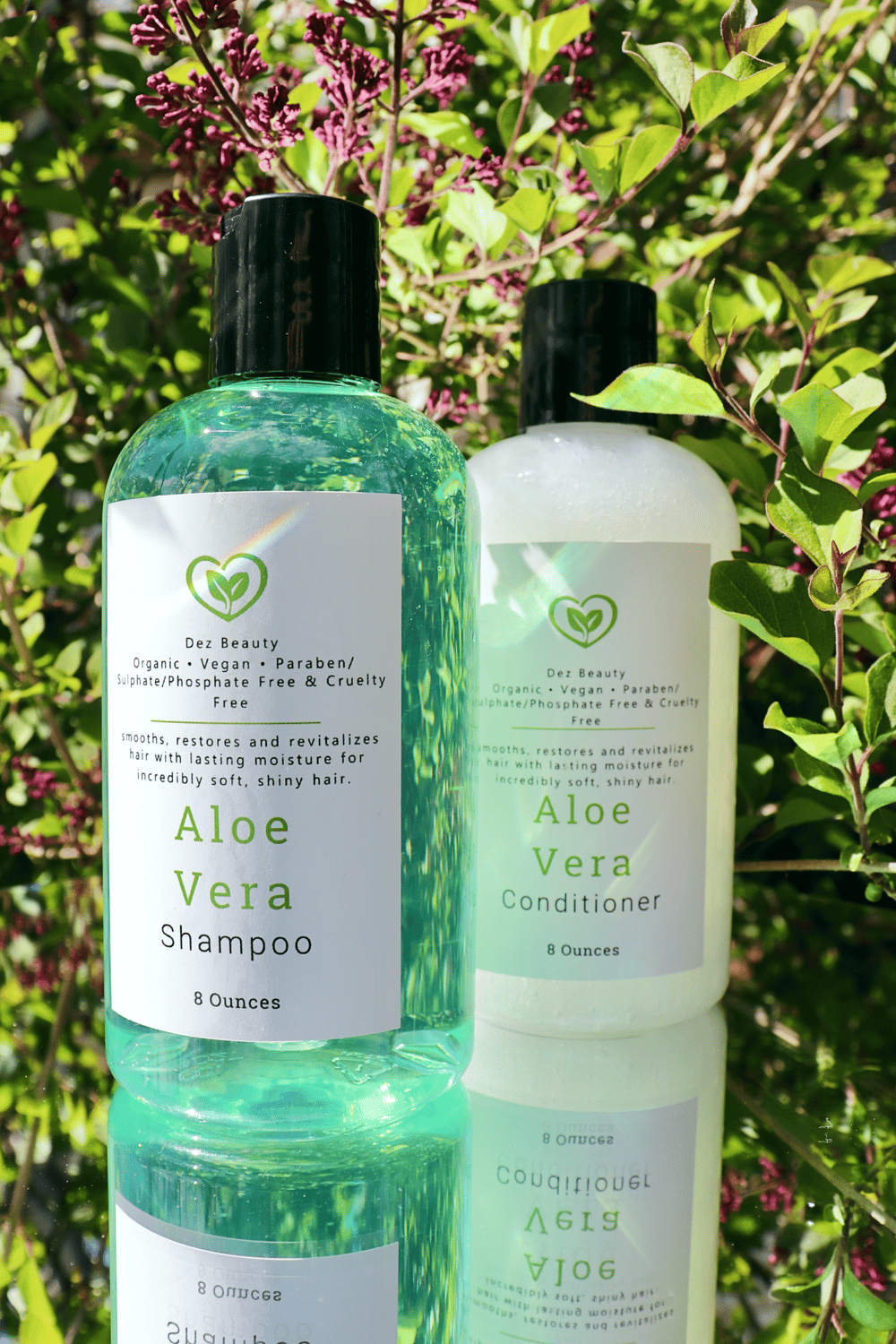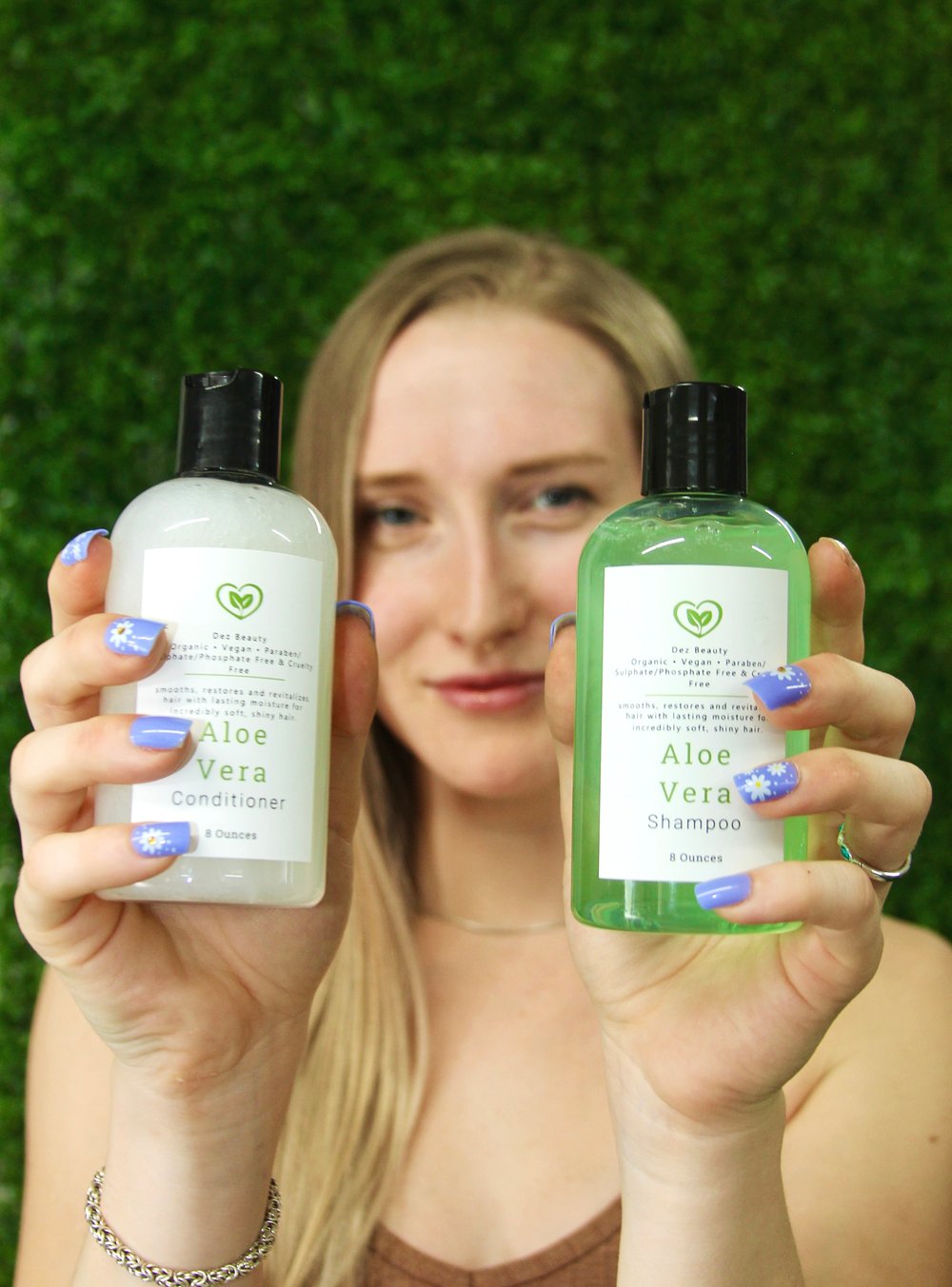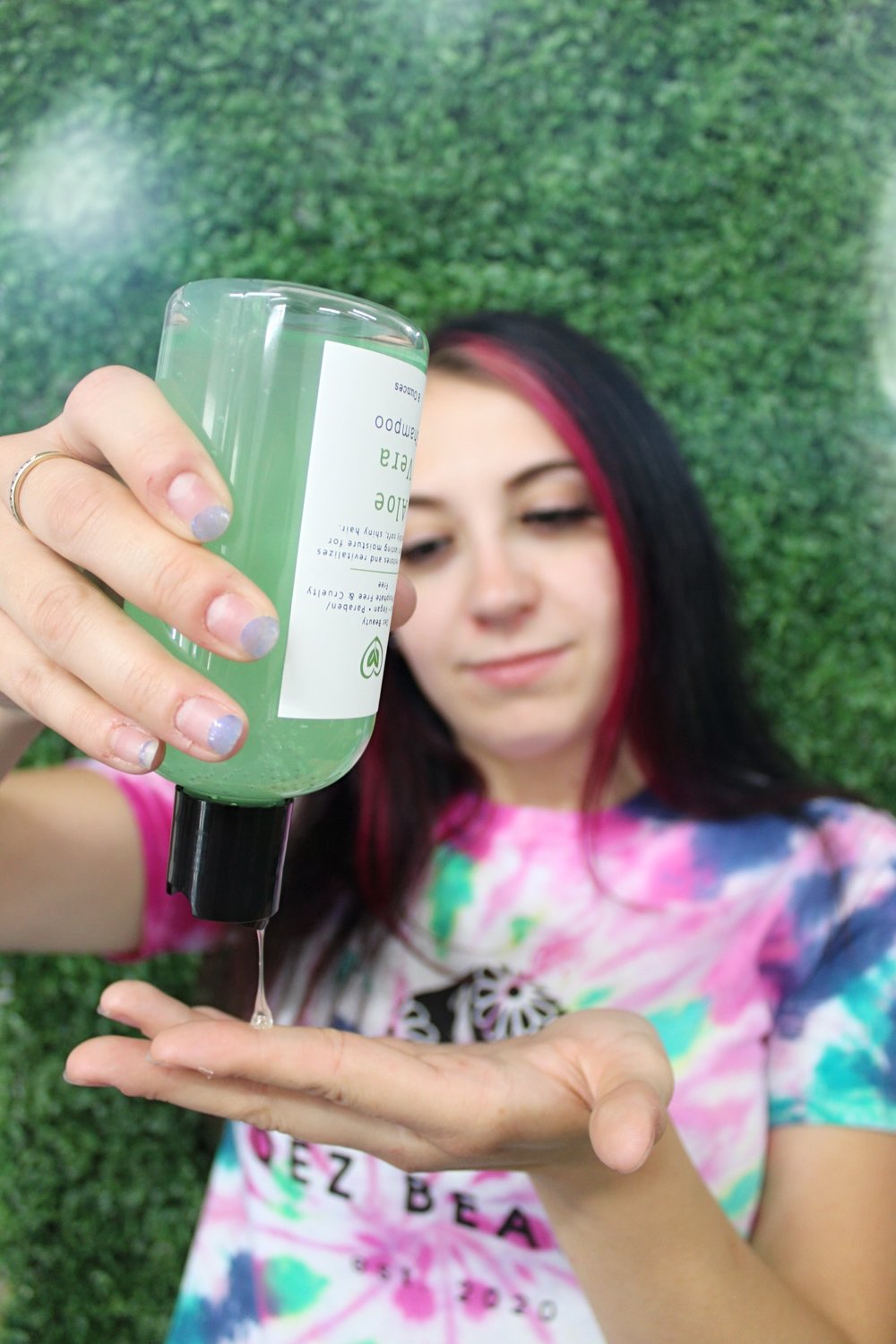 •Dez Beauty's Moisturizing Shampoo smooths, restores and revitalizes hair with lasting moisture for incredibly soft, shiny hair.
-Formulated with naturally derived botanicals to hydrate and nourish dry hair.
•Dez Beauty's Moisturizing Conditioner instantly restores, revitalizes and repairs dry hair with weightless hydration that leaves hair incredibly soft, shiny and silky smooth for days.
•100% Paraben, sulfate, phosphate and gluten-free.
•Suitable for all hair types. 100% vegan and cruelty-free.
Key Ingredients: Vitamin B5, aloe and flaxseed